Import Adobe XD Designs into Axure
Attention Adobe users! Download the new Axure plugin for Adobe XD to import your designs from XD into Axure RP. Now you can take designs and diagrams started in XD and transform them into rich, interactive prototypes with the power of Axure RP.
You can also export artboards from Adobe XD directly to Axure Cloud for easy sharing and handoff. Use Axure Cloud Discussions to gather feedback from your teammates and stakeholders, and extract detailed CSS and layout information with Axure Cloud Inspect.
Copy and Paste from Adobe XD to Axure RP
In XD, select the elements you want to copy and go to Plugins → Axure → Copy Selection for RP. (You can also copy all assets with the Copy All Artboards for RP option.)

In Axure RP, paste the copied assets onto the canvas.
Imported Adobe XD layers are converted to Axure RP widgets, and the structure of the layers is maintained with RP widget groups. This gives you an accurate import while still allowing you to tweak designs on the fly in RP as needed.
Export from Adobe XD to Axure Cloud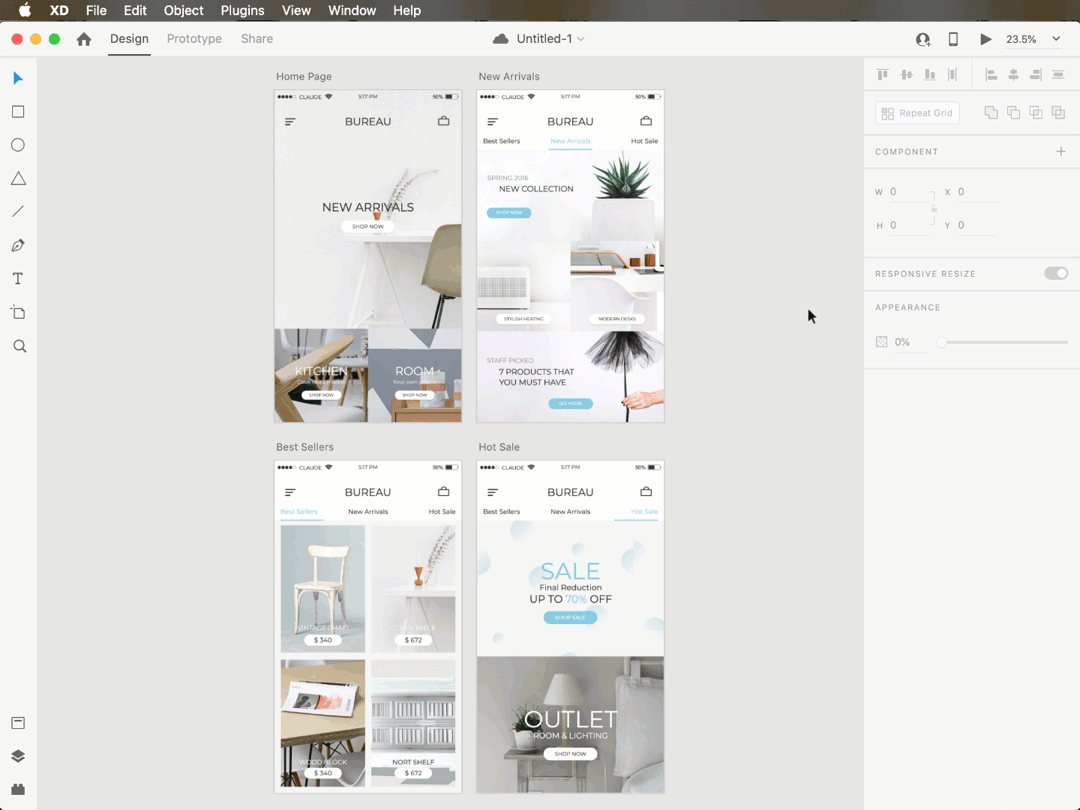 Launch the app and install the Axure plugin for Adobe XD when prompted.

In XD, select the artboards you want to publish to Axure Cloud and go to Plugins → Axure → Export selection to Axure Cloud.

Select the workspace and artboard project you want to publish your Adobe XD assets to or select Create New Project in the Project dropdown.

Click Upload to publish your Adobe XD assets.
Once the upload is complete, you're all set to inspect your designs, turn them into click-through prototypes, and share them with others.
All of these features are available for free on Axure Cloud — no Axure RP license needed! To get started, sign up for free at app.axure.cloud.
---
We hope you're as excited about this new Adobe XD integration as we are! We're hard at work on integrations for other tools as well, so make sure to subscribe to our newsletter for updates on all things Axure.