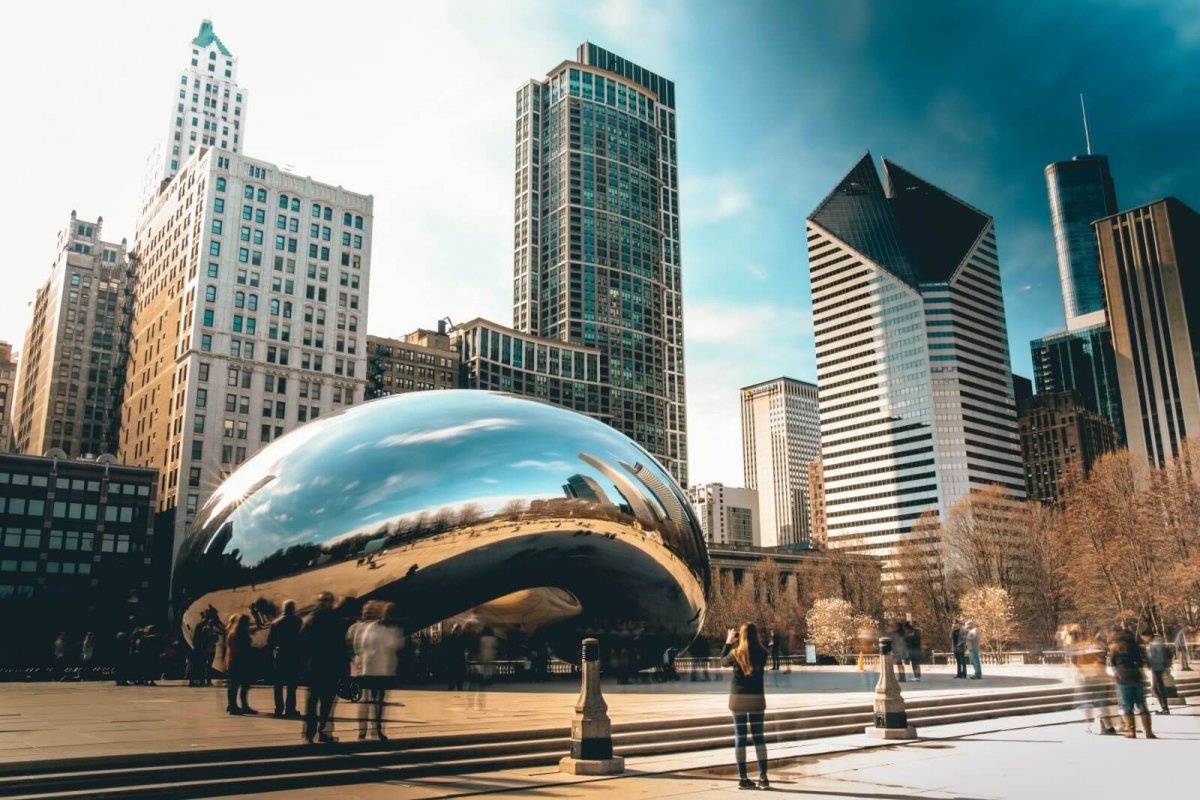 Paul Olson at Axure Users Meetup, Chicago
Stefani Sandow, co-organizer of Axure Users Meetup, Chicago, contributed this report.
In May the Axure Users Meetup, Chicago, celebrated the 15th anniversary of Axure—both the company and the product, Axure RP—with an interesting talk and bountiful refreshments. Axure treated the group to bao and potstickers (because phở is a little difficult to share), beer, and birthday cake. We also had a backpack and license raffle and a great talk from Paul Olson, Senior UX Manager at a big-box office supply retailer*, which is summarized below.
---
Paul and his team use Axure RP to prototype for projects across their e-commerce website, including redesigns for the header, footer, homepage, SKU page, and enhanced search. Following good UX practices, Paul and his team did some broad persona research and gathered feedback and metrics using tools like Usabilla, Clicktale, Medallia, and Qualtronics.
One of the things they discovered was that a good portion of their clientele—demographically, these were typically women who did the purchasing for their offices or families—loved the free gifts and promotions that the company offered, typically via coupons. However, it was a challenge for them to exit the purchasing workflow to get the coupon or free gift into the checkout cart. In addition, because of a lack of feedback, the user was not always sure whether the coupon had actually gone into the cart. Knowing this, Paul and company decided that if the customer were eligible for a promotion, it would be put it into the cart automatically. Then the customer would only have to decide whether they wanted to click "apply" or not.
At this point the Axure fun began: In order to test the usability of the intended cart interaction, Paul and his team built a mini cart in an Axure prototype for testing. The mini cart was a panel that appeared when a promotion was added. Because the user complaint was "we don't know whether the promotion was applied", the team was able to use Axure to mock up various animations and feedback mechanisms to determine which was the best way to provide instant, "something-just-happened"-type feedback.
They were also able to use Axure to create standards for the entire multinational company. Although pricing and currency differ on all the local sites, the UX team made "price block" standards and detailed page standards in a shared Axure library to ensure that everyone was using the same commerce and branding rules, even if the symbols were different. Axure helped them eliminate style confusion. Paul said Axure was "a one-step resource for defining all the elements of the site."
The team also used Axure to help design a SKU page—a detailed page for a specific item. Using Axure prototypes as a guide for production builds, they were able to do A/B testing before a full rollout. In this case—something they deemed as 'high-risk' because it could adversely affect revenues—only about 20% of the universe of users saw the new design, which displayed details in a lightbox effect as opposed to on a page. In the end it turned out they had less success with the light box effect, so they dropped it from the site. Axure helped inform this important business decision.
Paul summarized by saying that Axure helps to do UX better: it saves time overall, makes life easier, increases efficiency, and gives the team opportunities to discover stuff along the way.
Axure also came in handy in a study of whether to design responsively across delivery mechanisms or provide different apps; for remote usability testing of a search box feature; and when encouraging the team to upload the new pieces of the site annotated with the right colors and branding elements, which made it much easier for the developers to understand the intent of the designs and interactions.
Paul summarized by saying that Axure helps to do UX better: it saves time overall, makes life easier, increases efficiency, and gives the team opportunities to discover stuff along the way. All this helps to create a better design, which in turn helps users feel better about themselves and increases happiness.
Paul closed with a slide showing the Axure logo fitted with a crown, and the comment "Axure is king". A fitting way to end the meeting and the birthday celebration.
---
*We've omitted the company name because we don't have explicit permission to use it.