Launch Pricing for Axure RP 9 Perpetual Licenses
Upgrades
Pro or Team 8  →  Pro 9
$99
Team 8  →  Team 9
$199
Pro 8  →  Team 9
$400
Note: If you have a subscription license for Axure RP, you don't need to worry about upgrading.
Subscription pricing is unchanged, and your current subscription will work in RP 9 just as it does in RP 8.
Upgrading Perpetual Licenses to Axure RP 9
Log in to portal.axure.com and switch to the Buy tab, or go to https://cart.axure.com/?prd=upgrade.
If you're logged in to the customer portal, check the licenses you want to upgrade. To upgrade one that's not listed, click Add another license key and enter key in the field that appears.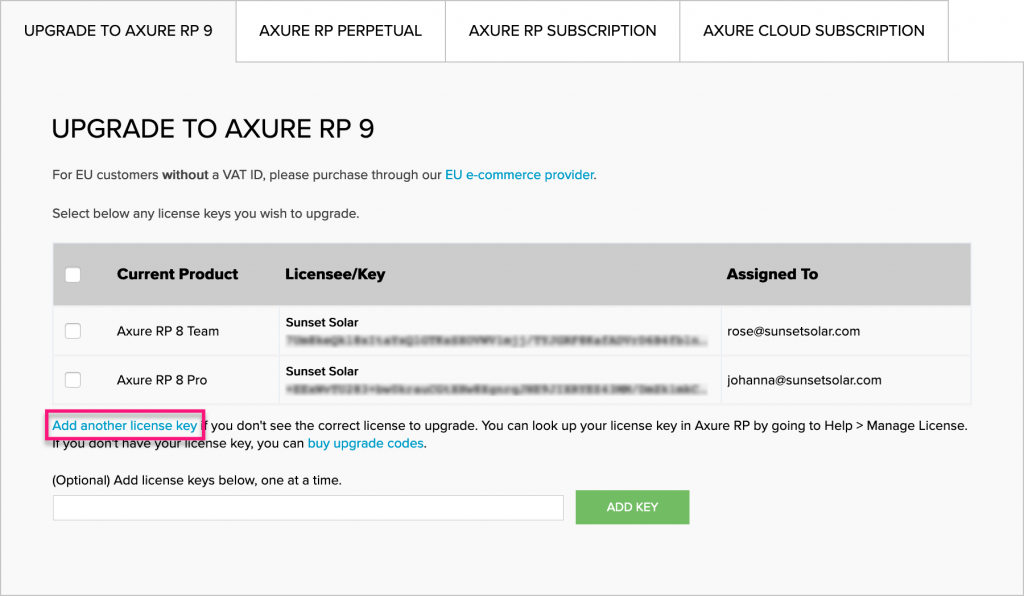 If you're not logged in, use the field at the bottom of the screen to enter any license keys you want to upgrade.
Tip: You can view the license key used in your installation of Axure RP at Help > Manage License.
Click Continue to Checkout and select the edition of Axure RP 9 you want to upgrade each license to.
After you check out, you'll receive an email with your new RP 9 license keys. They will also be visible on the Manage Products tab of the customer portal. Enter your new key into Axure RP by clicking Enter License on the welcome screen or in the top menu at Help > Manage License.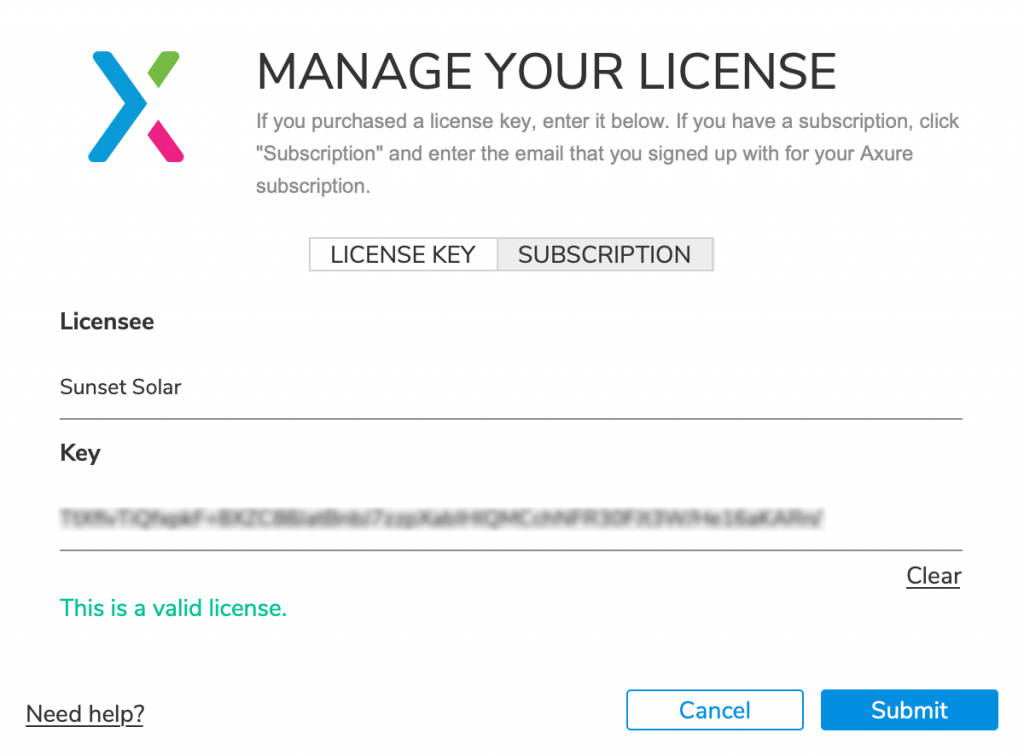 If you have any questions about purchasing RP 9, please email us at sales@axure.com.