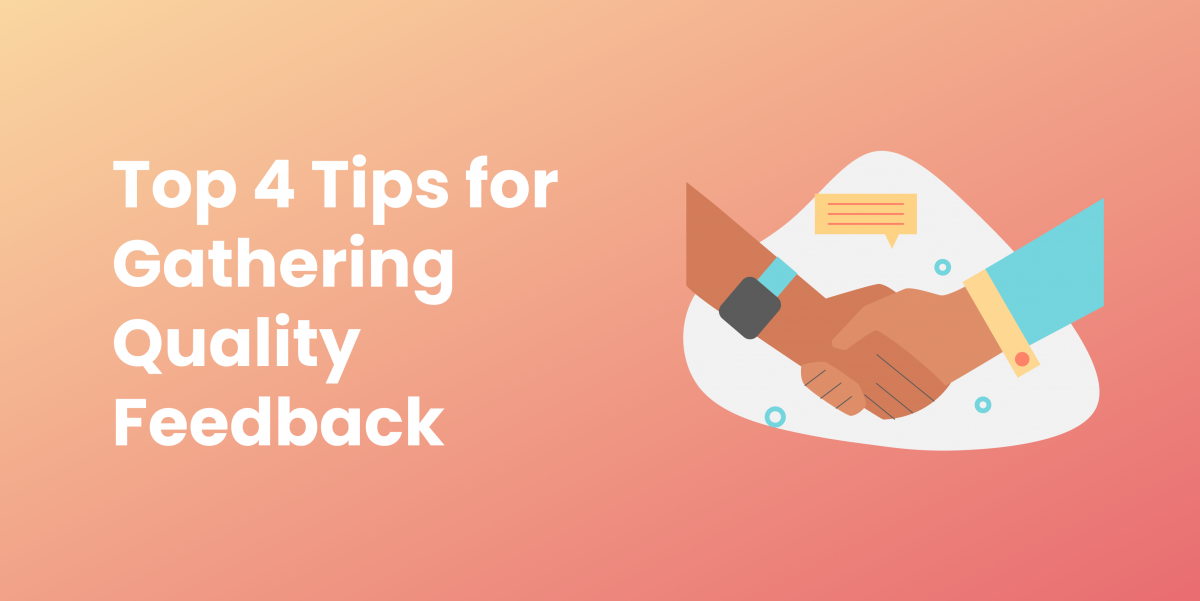 Top 4 Tips for Gathering Quality Feedback
While we gather feedback every day, sometimes our designs still don't quite meet the mark. This can lead to unnecessary redesigns, extra work, and wasted time. That's why quality is essential when collecting feedback. Check out these 4 tips to improve your feedback when sharing UX designs:
Get your comments down to the widget level.

While overall feedback is still helpful, asking for more specific feedback on individual widgets or elements in your prototype will help you identify and resolve any issues much more quickly and efficiently. With Axure, anyone who reviews your project can

add comments

directly on the widget or area of the page that they're addressing.


Make commenting as easy as possible for your reviewer.

Since your reviewers may not be as familiar with your design tools as you are, it's helpful to ensure that commenting and navigating through prototypes is a seamless process. Here at Axure, we've now made it even simpler to share your projects with stakeholders and team members with link options that the comments panel and page navigation panel are already visible and accessible.

Additionally, keep in mind that when viewing projects in the browser, you can further customize which panels of the Prototype Player are expanded and collapsed, which will update the URL, and you can share those specific URL configurations as well.  Check out this reference guide to learn more.

Gather feedback throughout various stages of the design process.

While it's tempting to want a project to be complete and polished when presenting it, keeping stakeholders in the loop and getting their input even in the early stages will help you save time and frustration later on. Even showing an early stage, a

low-fidelity

wireframe can help with identifying issues with workflows or navigation.

Streamline communication with Integrations.

By making use of plugins and integrations, it's easier to communicate between your team and stakeholders. For instance, if your team uses

Jira & confluence

, you can embed your Axure prototypes directly within tickets. We also offer

Slack & Microsoft Teams

integrations, which makes it possible to receive updates and notifications in a way that's convenient for everyone involved.
Gathering quality critiques and suggestions throughout the design process will help you save time and retain your clients' trust and confidence. We hope that the features and integrations Axure offers will help make this a seamless process and help you create designs that you and your stakeholders are pleased with.
As always, to submit any feedback, you can contact us at support@axure.com. Happy Prototyping!