5 Tips for Implementing Feedback
In UX and product design, gathering quality feedback from users, stakeholders, and experts is critical to the success of projects. However, knowing what to do with that feedback and how to apply it productively can be the hardest part. Here are a few steps that can help guide the process of implementing UX feedback:
1. Gather quality feedback: You can accomplish this by using prototypes while conducting surveys, user testing, interviews, or other methods. Make sure to collect feedback not just internally, but also from a diverse group of users to get a comprehensive understanding of their needs and preferences.
With Axure RP, publishing to Axure Cloud and sharing your prototype links to teammates and stakeholders is a convenient way to gather comments and feedback on your prototypes.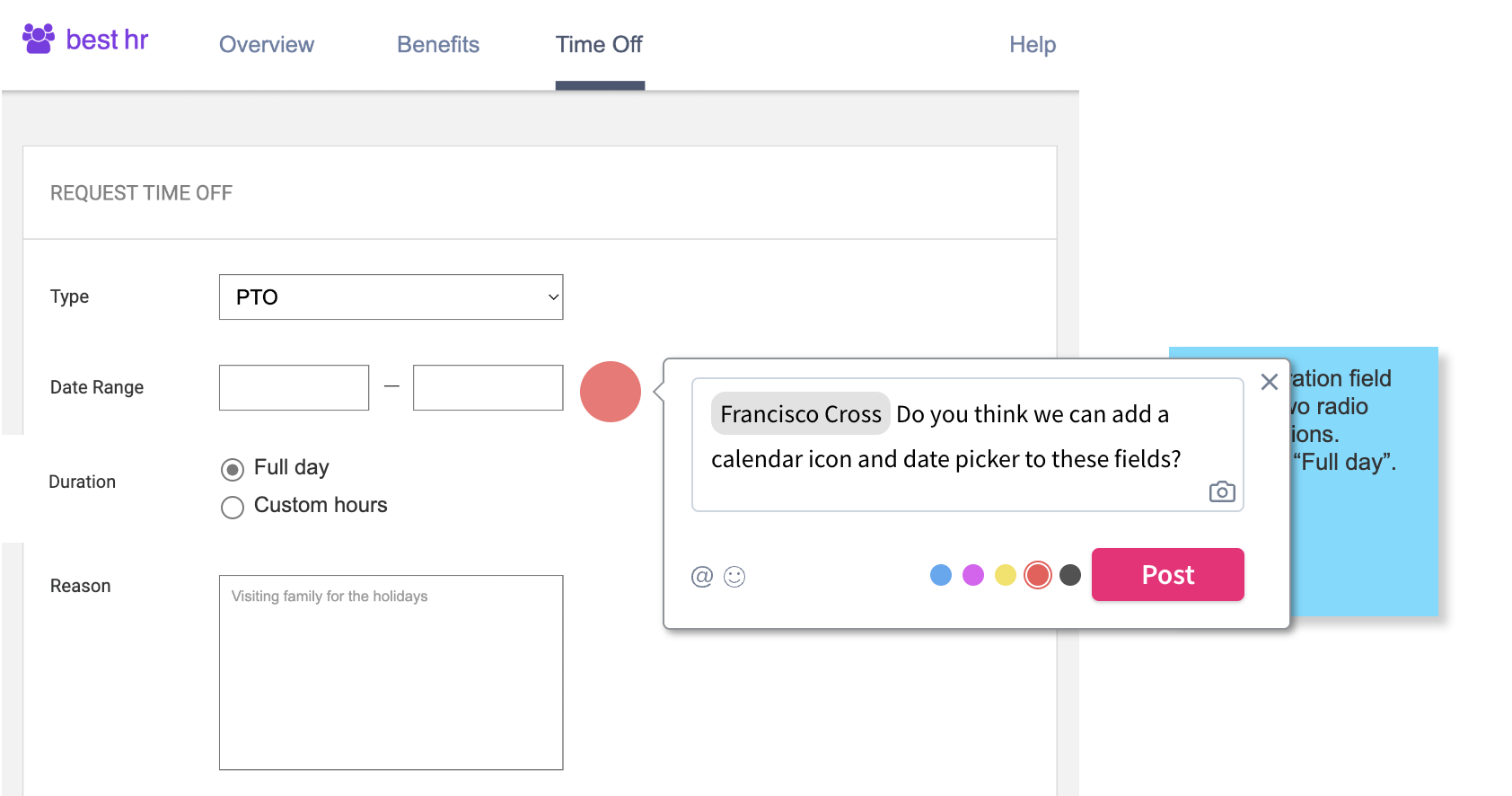 2. Analyze the feedback: Once you gather feedback, such as from user testing or from prototype comments and discussions, look for patterns and common themes in the feedback you've collected. Identify the areas of the product or service that users and stakeholders are having the most difficulty with and prioritize these for improvement.
3. Prototype solutions: Based on the feedback you've collected and analyzed, come up with solutions to address the problems users are experiencing. Be sure to consider the trade-offs of different solutions and choose the one that will have the most impact.

When prototyping in Axure RP 10, using our readily available templates can be a great way to show new solutions –– from early concept exploration to detailed designs. Our new templates can also help with the handoff process, as they include note areas to detail what your proposed ideas are and why. Once the changes or new ideas are put into place, be sure to test them with users to ensure that they have the desired effect and make any additional adjustments as needed.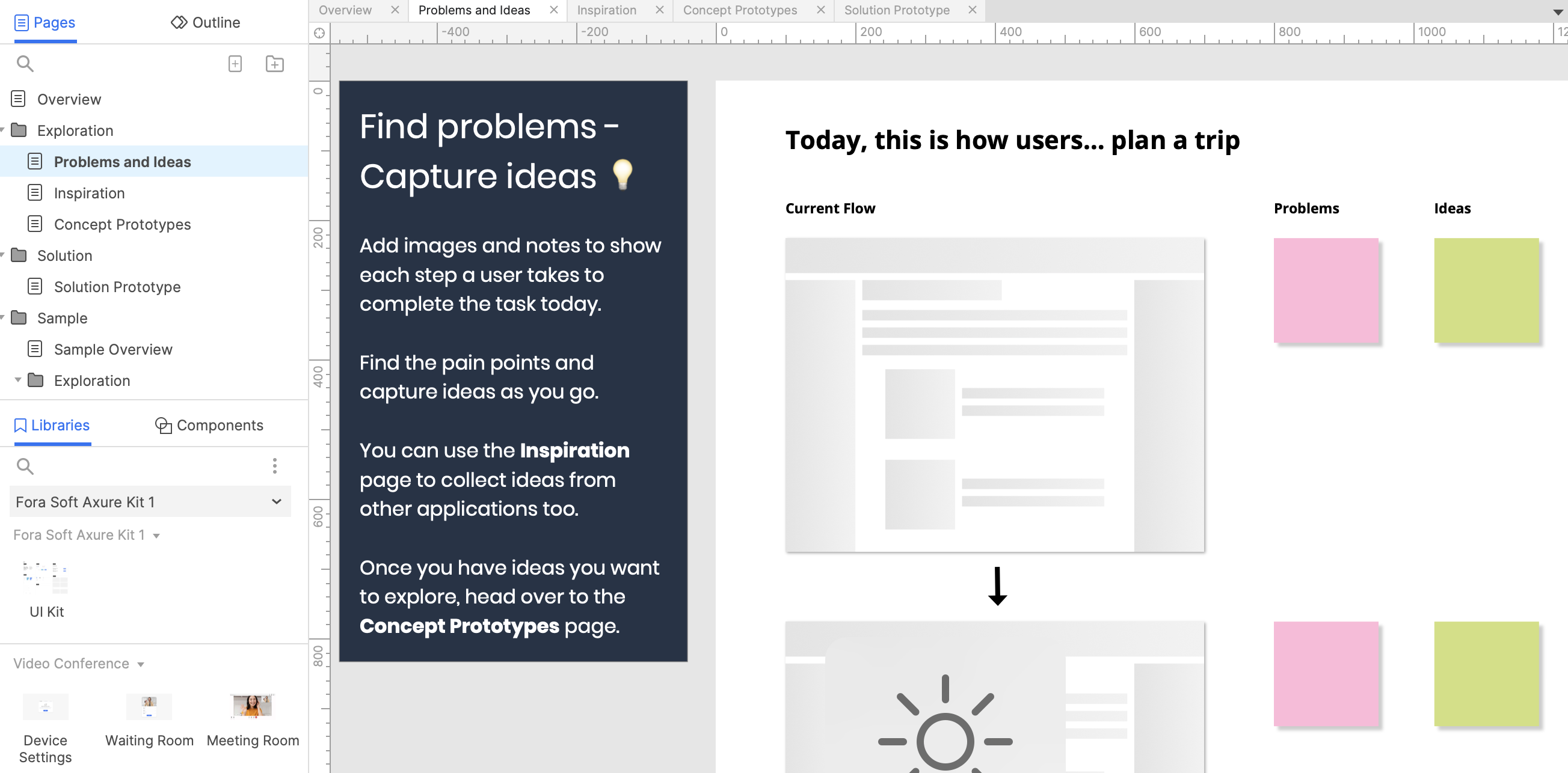 4. Document and handoff the changes: Once you've fleshed out  the solution to implement, prototype and handoff the solution to your developers to make the changes. During handoff, high-fidelity prototypes help you communicate these changes clearly. Axure RP also includes features to communicate additional context, such as through widget and page notes, a word spec, Inspect tool, or by sharing your published prototype link in Jira.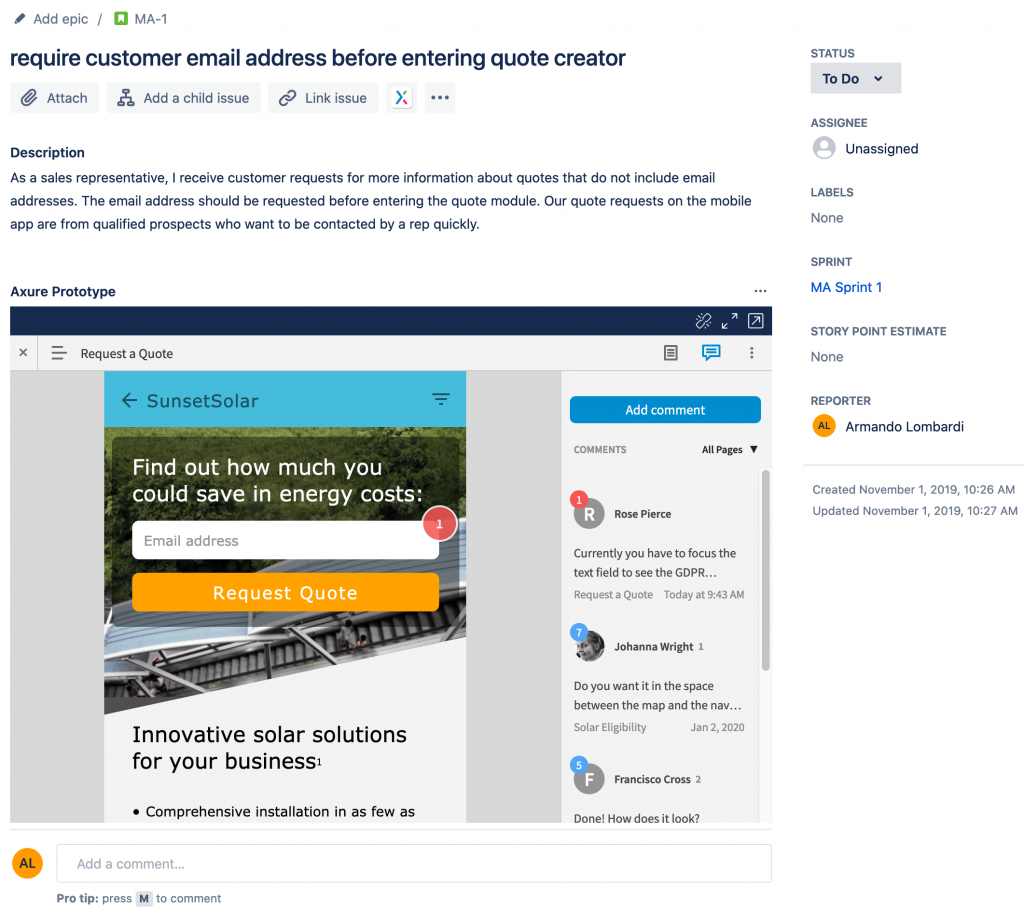 5. Continuously iterate: The process of gathering and implementing UX feedback should be ongoing and in every stage of your design process. Continuously gather feedback, analyze it, and make improvements in order to continuously improve the user experience. Additionally, keep track of feedback as well, such as with the project discussions tab in Axure Cloud, so that you can monitor progress over time and reflect on what changes have been made throughout the design process.
Overall, it's important to involve users and experts in the feedback gathering process to make sure that the solutions are aligned with the project goals.  Prototyping every step of the way helps clearly communicate your ideas, making sure that everyone understands the feedback, the solutions, and the next steps.
As always, if you need any help or have any feedback, please contact us at support@axure.com. Happy Prototyping!