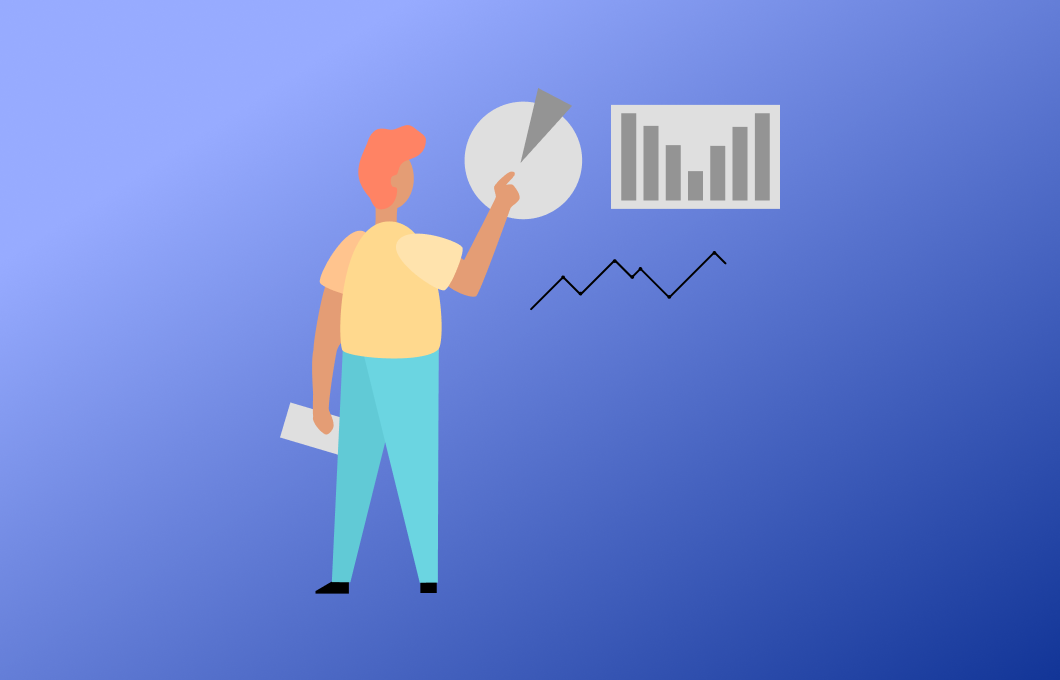 Jumpstart Your Prototypes with Templates
Prototyping from a blank slate can often be a daunting task. Because of that, we've recently unveiled three new templates to help you get started with prototyping like a pro! The new Prototyping Starter, UX Prototyping, and Quick Win templates are readily available on the Axure RP welcome screen.
Prototyping Starter
The first new template is our prototyping starter template, which is perfect for anyone who is building a prototype from scratch in Axure RP. In it, you'll find numerous tips for prototyping common navigation design patterns for web and mobile. You'll also get an introduction to key widgets such as dynamic panels and hot spots.
Some specific starter designs included in the template are a Concepts page, which has a sample storyboard and a sample slideshow, allowing you to quickly prototype ideas. Other examples like the Mobile App Sliding Nav page allows you to build a scrollable mobile app without compromising the usability of the menu.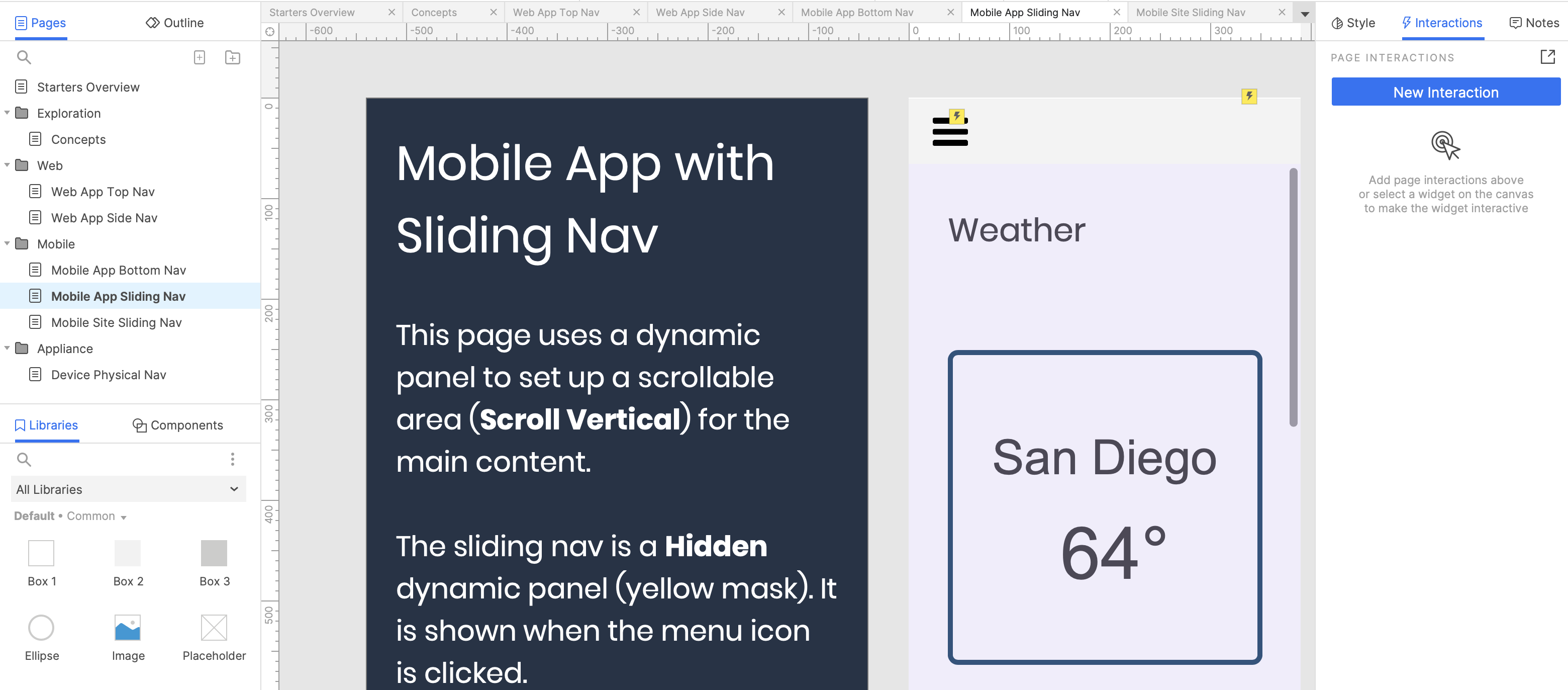 UX Prototyping
The UX Prototyping template helps you learn to take advantage of prototyping throughout the UX process –– from early concept exploration to detailed design and handoff. From identifying user problems, documenting inspiration and ideas, and prototyping early concepts and final solutions, this template guides you through a process to help you start off on the right foot.
This template is also great for staying organized and on the right track when working through the problem to solution workflow. This will not only help save you and your team time and effort down the road, but it will also add more value to your prototypes.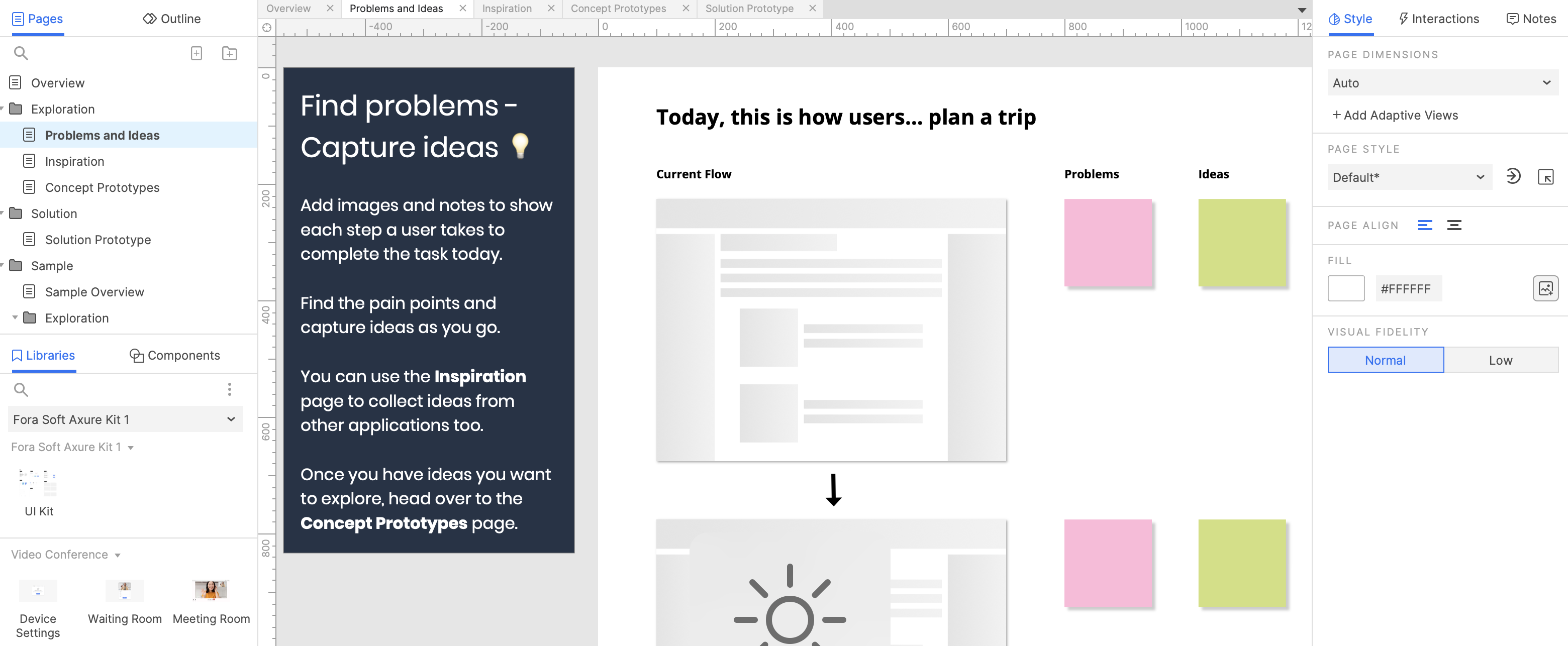 Quick Win
Lastly, our Quick Win template is intended to help you quickly communicate ideas and quick changes to your existing products and applications. to stakeholders and teammates. For example, with this template you can easily edit the two side-by-side placeholder mockups to easily show your current flow, and then show your proposed solution.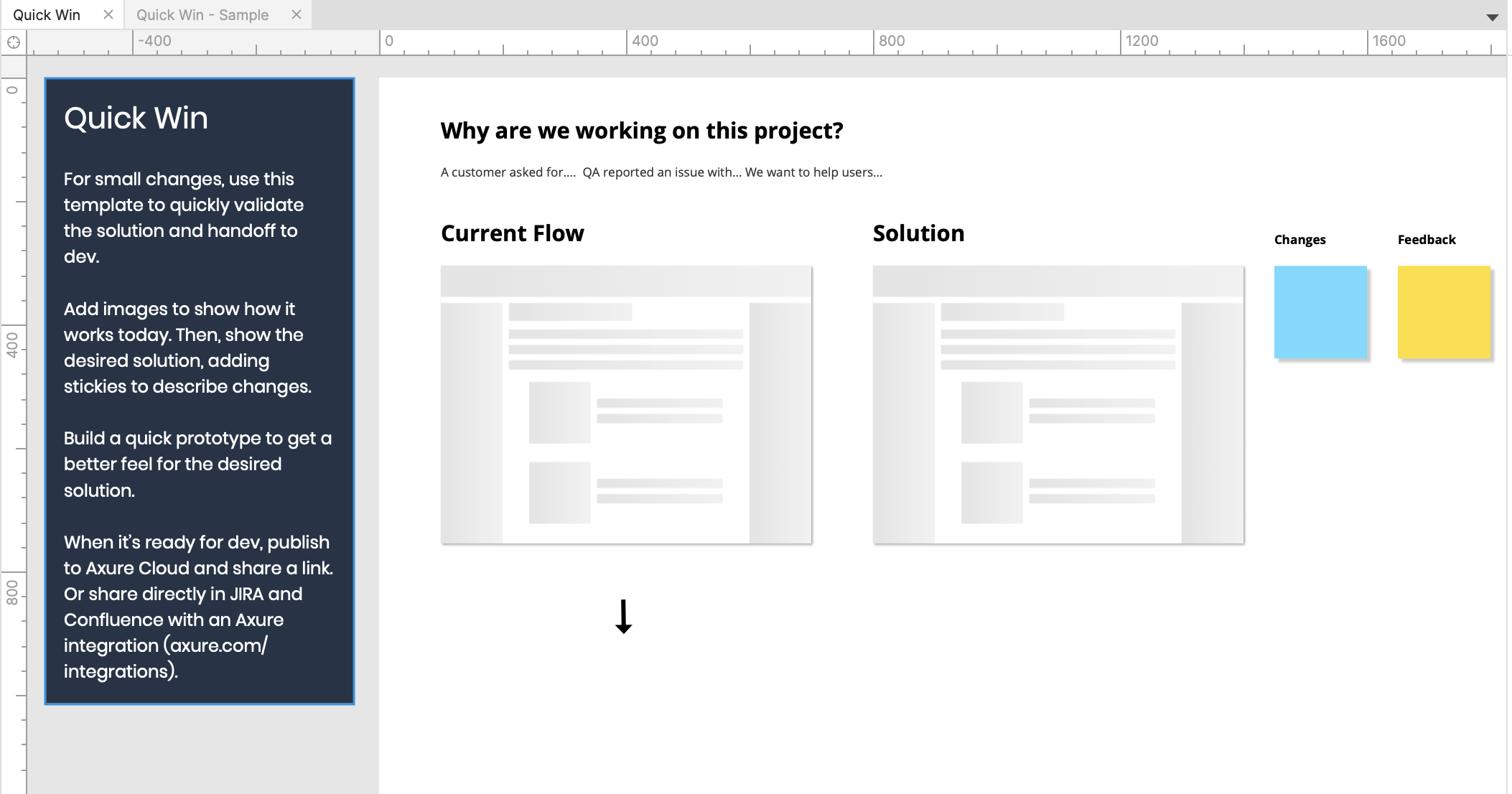 Overall, we hope these new templates help you get started with prototyping in Axure RP; whether you're a brand new beginner, or a seasoned pro who's looking for an organized starting point for new projects.
If you haven't updated to the latest version of Axure RP 10, head over to axure.com/update. As always, if you need any help or want to submit feedback, you can contact us at support@axure.com. Happy Prototyping!