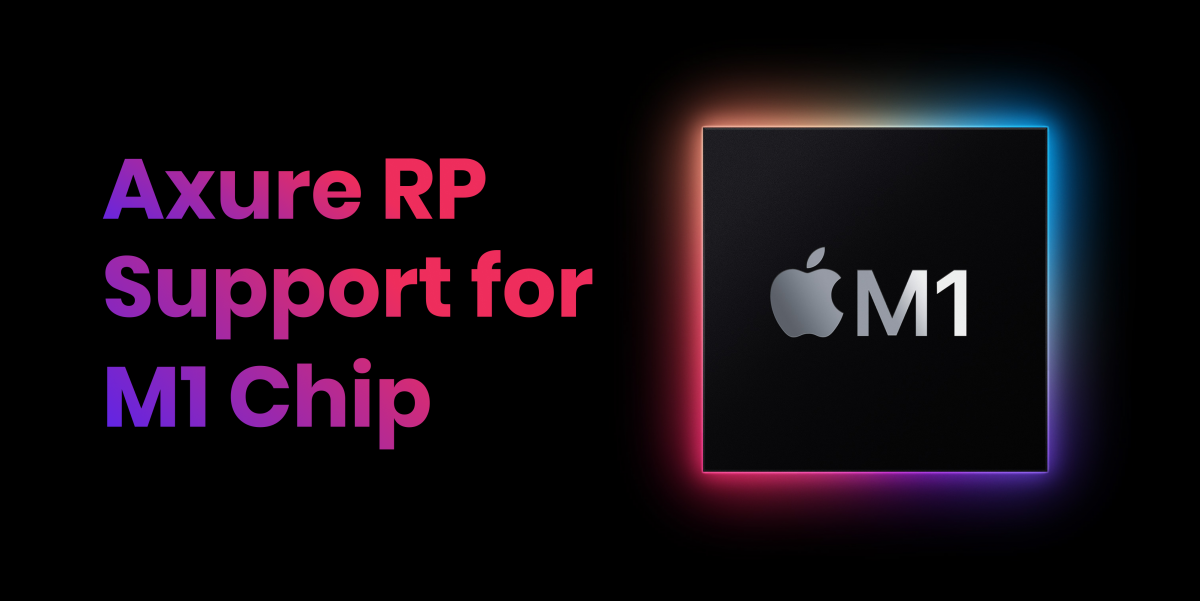 Axure RP Now Runs Natively on Apple's M1 Macs
To download the latest version of Axure RP 10 with Apple Silicon Support, click here!
We're excited to announce that Axure RP 10 now runs natively on Macs with the Apple Silicon Chip. When using the latest release on M1 Macs, you will get extended battery life, lower memory usage, and improved overall performance. In our baseline tests, some operations were more than 2x faster.
Background
In 2020, Apple announced their plan to transition Mac computers from Intel processors to Apple Silicon, which is a series of system on a chip (SoC) and system in a package (SiP) processors designed by Apple Inc. The first major development in this transition is the M1 chip, which is included in certain models of new Mac computers released in fall of 2020.
Why it's important
Without native support, Intel-based apps must be translated through Rosetta 2 (a simulation tool which runs in the background) in order to run on the new Apple architecture. This change sparked new opportunities for developers worldwide, as software applications need to be rewritten in order to natively support Apple Silicon and take advantage of the increased battery life and performance. 
Axure RP 10 on M1
By installing this new build, translating the app through Rosetta 2 is no longer needed, and Axure RP 10 can utilize all of the power of the new M1 chip. This will allow you to create UX prototypes with even more interactions, event triggers, and conditions, so that you can truly explore the full capability of what Axure RP has to offer. 
To see if your Mac has an M1 chip, look over this Apple Support Guide for a list of the computers that currently use the new chip. To download the latest version of Axure RP 10 with Apple Silicon Support, head over to axure.com/download. Learn more about installing Axure RP 10 on our reference site. 
To submit any feedback, you can contact us at support@axure.com.