Dynamic Panels on Display
These new updates are only available in Axure RP 10. Download the latest version here!
The dynamic panel widget has long been a defining feature of Axure RP. Introduced in version 4, dynamic panels are containers that allow you to build everything from image carousels to sticky navigation headers to draggable page elements.
One of our main goals for Axure RP 10 was to make this powerful and versatile widget easier to work with, making it faster to create and update content and interactivity in your UX prototypes.
Check out a couple of the bigger changes below:
All States View
With the new All States View, you can now see all of the dynamic panel states, side by side, and at the same time. You can also move and edit widgets in the All States view, so it's easy to compare and update your designs within the dynamic panel widget.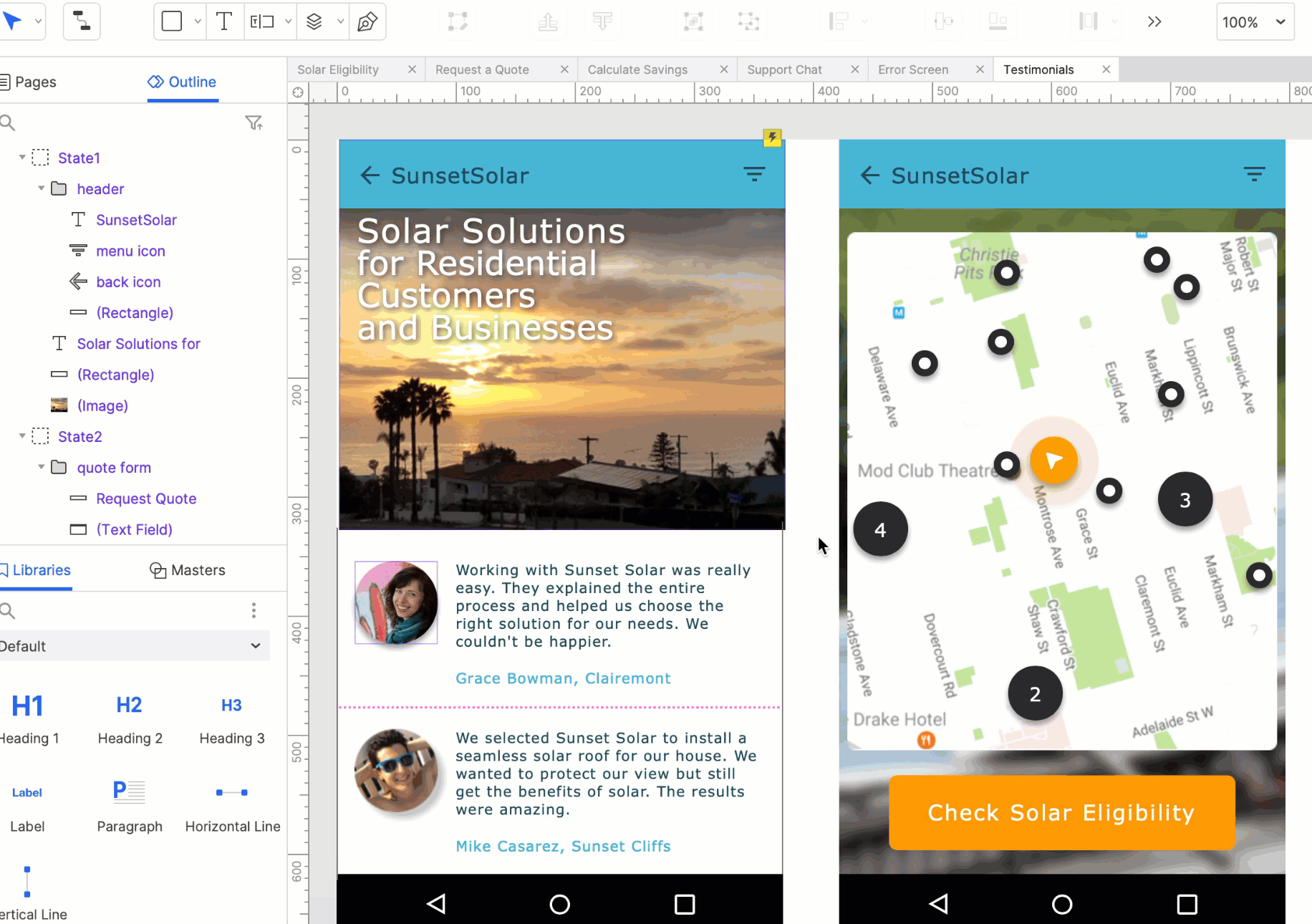 Dynamic Panels In Context
With RP 10, we also wanted to make it more intuitive to view and edit panel states within the context of the rest of your design. If you've ever wished you could drag a widget from the canvas into a panel, this is for you! Check out the full list below:
Start and stop editing panels with a single click
View and edit any panel state without leaving context of canvas
Drag widgets from canvas and drop into any panel state
Drag widgets from any panel state and move out to canvas
View and quickly navigate to parent panels from canvas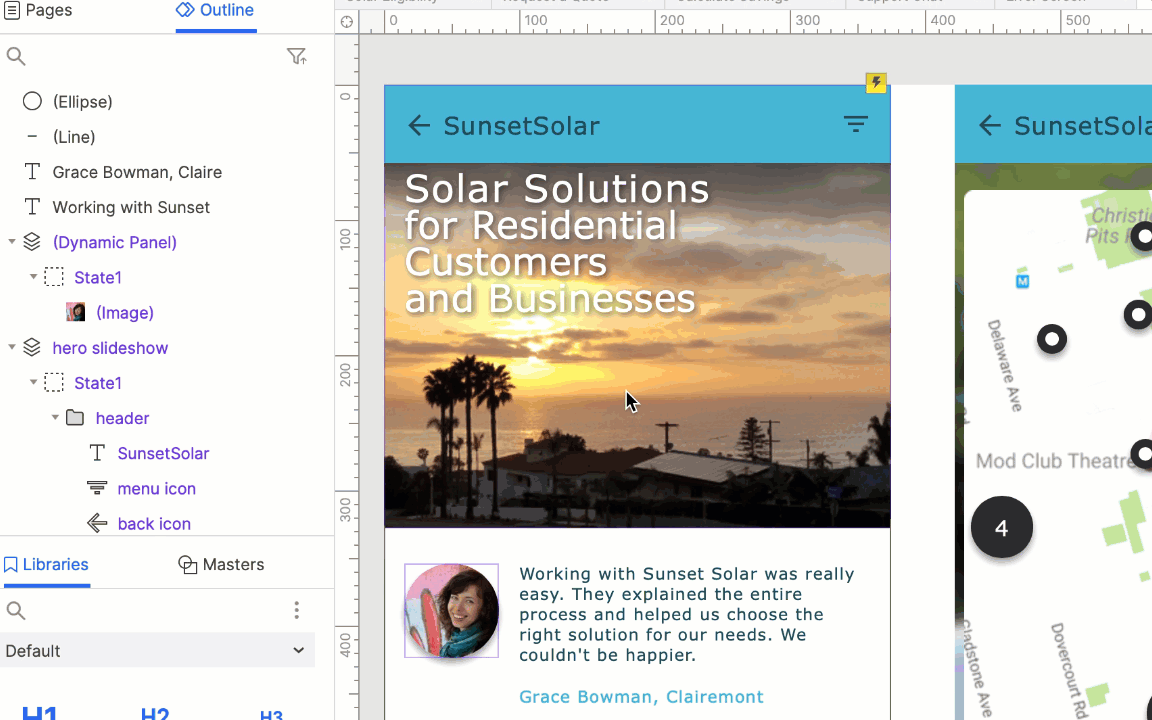 We hope these changes will speed up your workflow of your UX prototypes and application designs! Download Axure RP 10 at axure.com.