Check Out in Axure RP: Dark Mode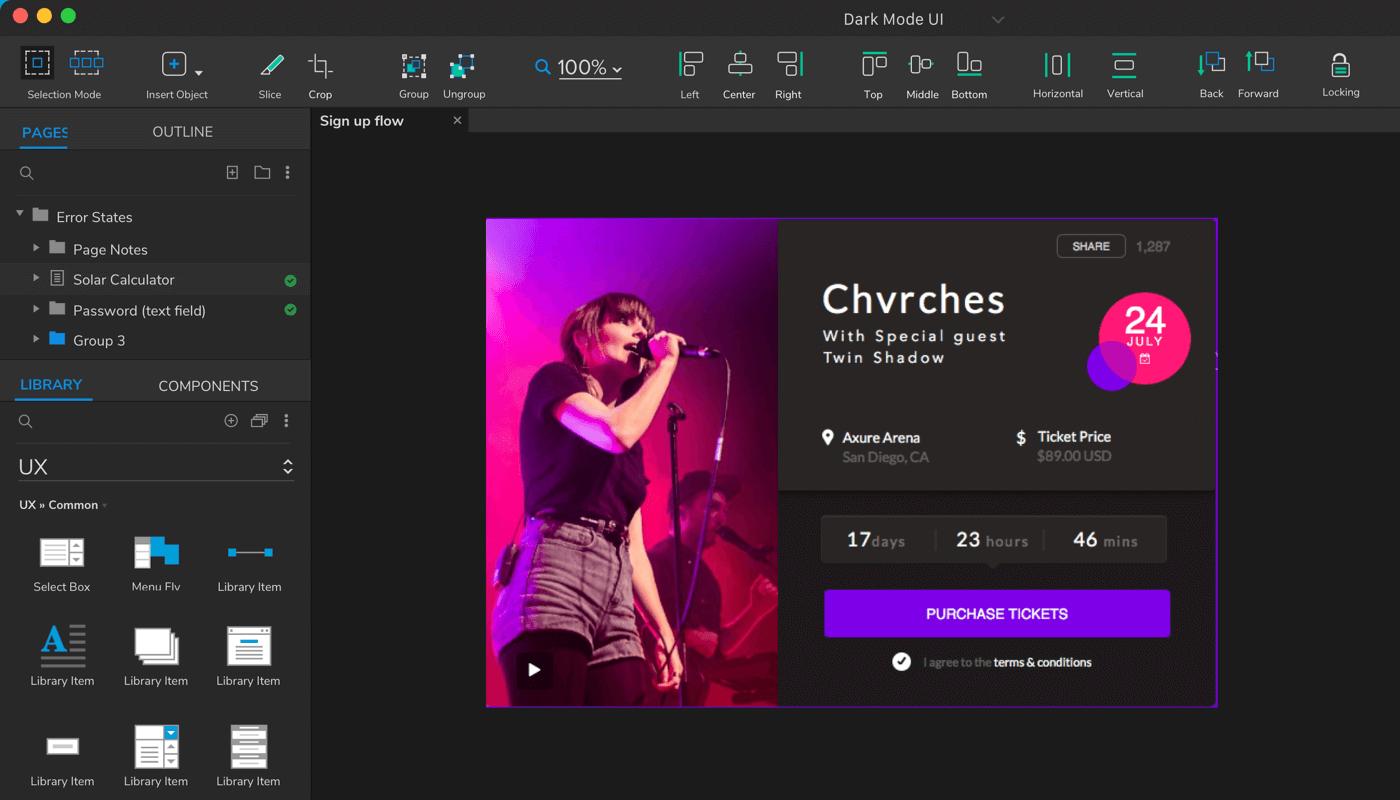 Axure RP's UI has gone through some major changes for version 9, each intended to make your workflows a little easier and a little speedier. Thanks to customer feedback, we've improved on inline editing, interaction building, and more. Today, we're introducing one of the most requested enhancements: a dark UI mode to complement dark mode on the latest macOS and Windows operating systems.
To give dark mode a try, open Axure RP's application preferences menu:
> On Windows, go to File > Preferences
> On Mac, go to Axure RP 9 Beta > Preferences
Then select Dark Mode in the Appearance dropdown on the General tab. Mac users may also select Use System Setting to have Axure RP match the operating system's UI settings.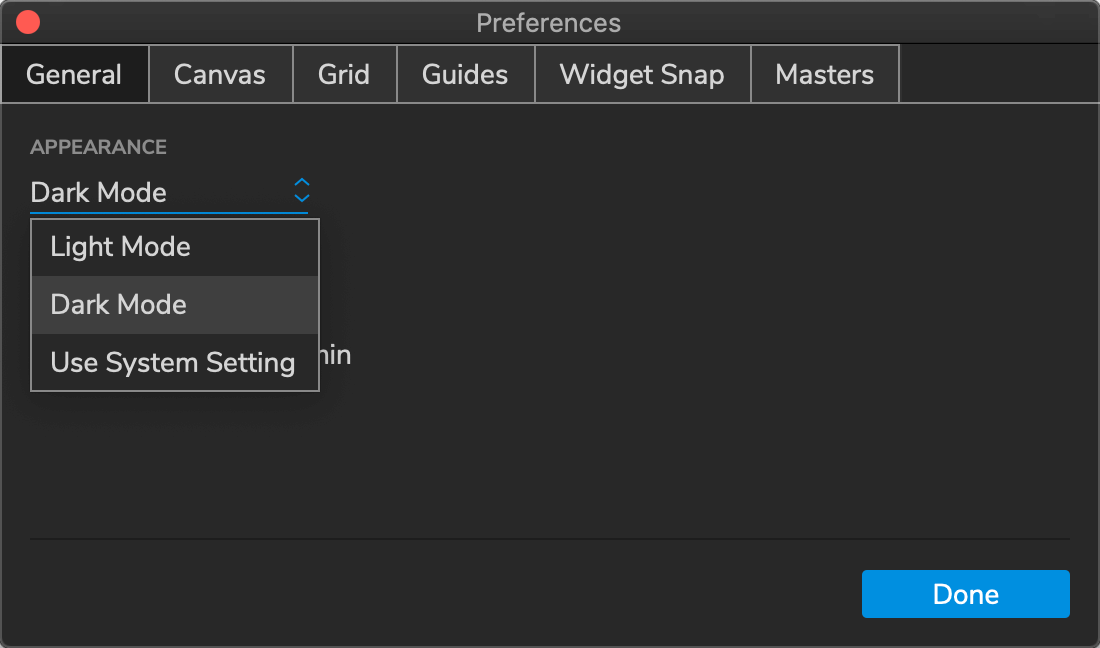 We're excited to hear your feedback! Let us know what you think about dark mode and the rest of Axure RP 9 at support@axure.com.