Rediscover Repeaters
These new updates are only available in Axure RP 10. Download the latest version here!
One of our main goals for Axure RP 10 was to make repeaters more approachable and speedier to use for both new and experienced users. Repeaters and interactions that dynamically update, sort, and filter the data make it possible to prototype realistic, data-driven UX prototypes, and we wanted fewer steps to get there in RP 10.
We've added new features to convert widgets to repeaters and connect data to widgets making it easier than ever to create data-driven tables and grids. Using new filtering options, you can easily filter repeaters by multiple criteria for more realistic UX prototypes. Check out some of the new repeater enhancements below:
Ability to select widgets and automatically convert them to a repeater

New feature to intuitively connect widgets to data columns

New floating data editor giving you more space to view and edit data

Automatically resize repeaters items to content including widgets that fit to text

Quickly add sorting with new options to sort alphanumerically and remove other sorts

Add filters with a new, simpler option to select columns and define criteria

Ability to filter by satisfying ANY of the added filters (in addition to ALL)

Smart filter option that enables creating multi-faceted filters

Easier to select filters and sorts to remove

New feature to update data by row numbers

Sample table and card repeaters in the default library making it easier to get started

Ability to fire mouse style effects on widgets in a repeater item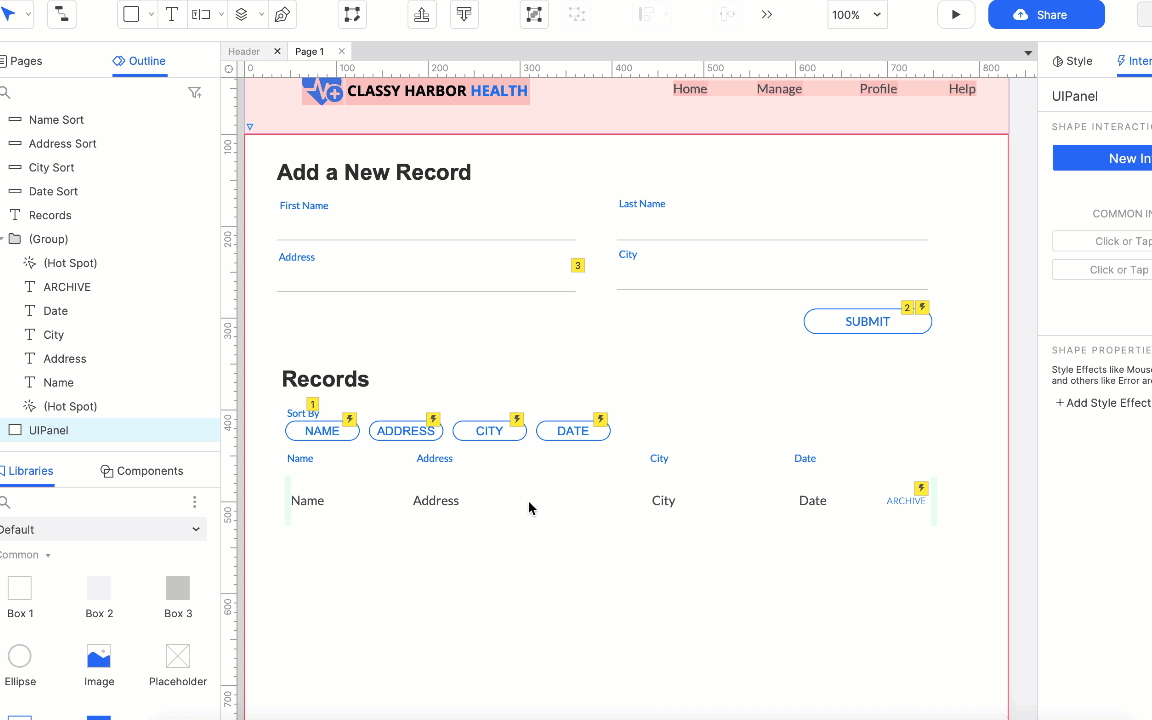 We hope you'll give the repeater enhancements a shot and speed up your workflow! Download Axure RP 10 at axure.com.