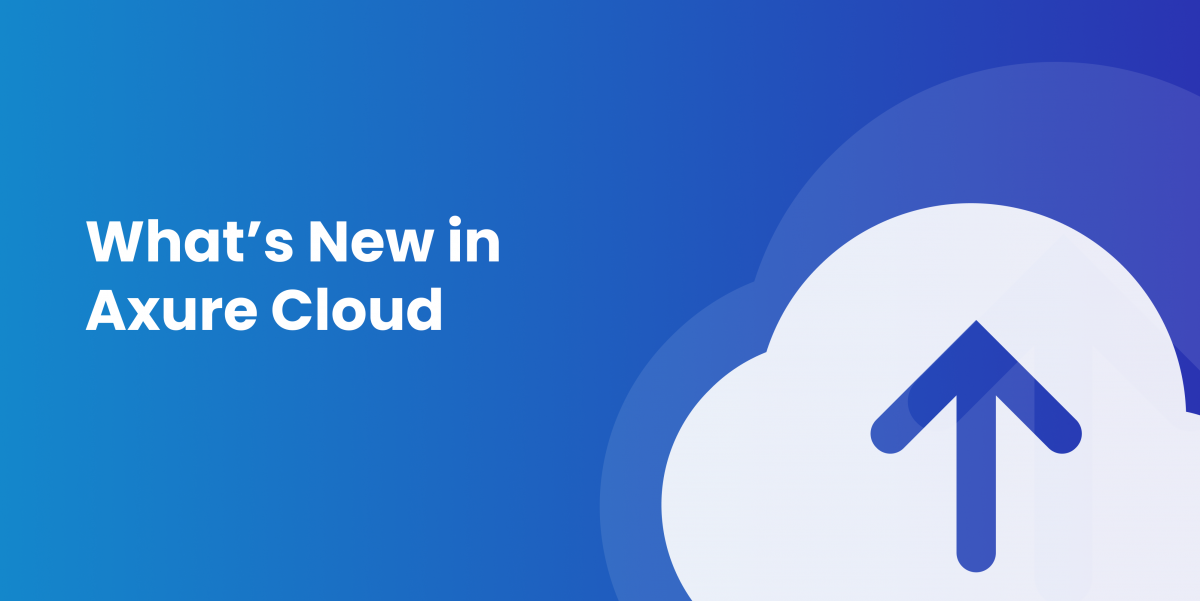 What's New in Axure Cloud – Fall Update
Axure Cloud Updates
Sharing, publishing, and gathering feedback on your UX projects is more important than ever. Here at Axure, our team is working hard on providing you with continuous updates! Check out the latest from our recent Axure Cloud release such as the ability to customize your sharing experience, adjust your time zone notifications, and more! See the details below:
In Axure Cloud, you can now add

pretty URLs

and

redirects

to your Axure RP prototype links. These new additions give you more flexibility and customization options for links to specific pages within your projects and allow you to point old page URLs to new ones. When assigning a pretty URL, you'll also be able to add a custom page title and a meta description. Additionally, you can assign a default page and a custom 404 page.

New option to adjust the time zone of the time stamps that are shown in your Axure Cloud notification and daily summary emails. This will give you more flexibility in the event that you travel, move, or want the time stamps in your notifications to be synced up with a colleague's in a different time zone.
Additional Axure Cloud for Business security configurations when creating a workspace with the new limit access option. When enabled, this setting makes it so that only users who are members of a workspace can access the projects' public URLs. 
Log in to Axure Cloud to check out the updates here!
Axure Share Updates
In addition to the updates above, as of November 30, 2021, Axure Share is officially retired. All of your projects will continue to be hosted in Axure Cloud, share links will not change, and new projects will be published to Axure Cloud. The retirement of Axure Share does include a few features that have also retired, which are listed below:
HTTP Option – When Axure Share is retired, all prototypes will be served with HTTPS and fonts and content served with HTTP will not load.

Custom Password Pages – Any already established custom password pages will now use the standard Axure Cloud prototype password page.

Custom Login Pages – Any existing pages that had a custom login page will use the standard Axure Cloud login page.

Custom Domains – Any pages that had a custom domain will redirect to the standard public share links.
While a lot has changed, we hope that these latest updates will help your teams work more efficiently and collaborate more easily to deliver great designs and products. As always, be on the lookout for continuous Axure Cloud and Axure RP updates. Some exciting upcoming updates include enhancements to RP 10 dynamic panels and the dynamic style toolbar, as well as Cloud updates such as adding new servers to various regions and improved caching. We'd love to hear what you think! Feel free to shoot us an email at support@axure.com.