Keep Your Team on the Same Page with Axure Cloud's New Workspace Activity Feed
For UX professionals, product managers, and designers, it's important to know what your team is working on, especially when you're working on different pieces of the same project. When you have multiple team members working on multiple projects, how do you stay up-to-date?
The new Workspace Activity Feed for Axure Cloud allows you and your team to easily browse all of the latest activity within each workspace. Now you can quickly see when a new project was published, a client commented on a colleague's prototype, or if a design was updated.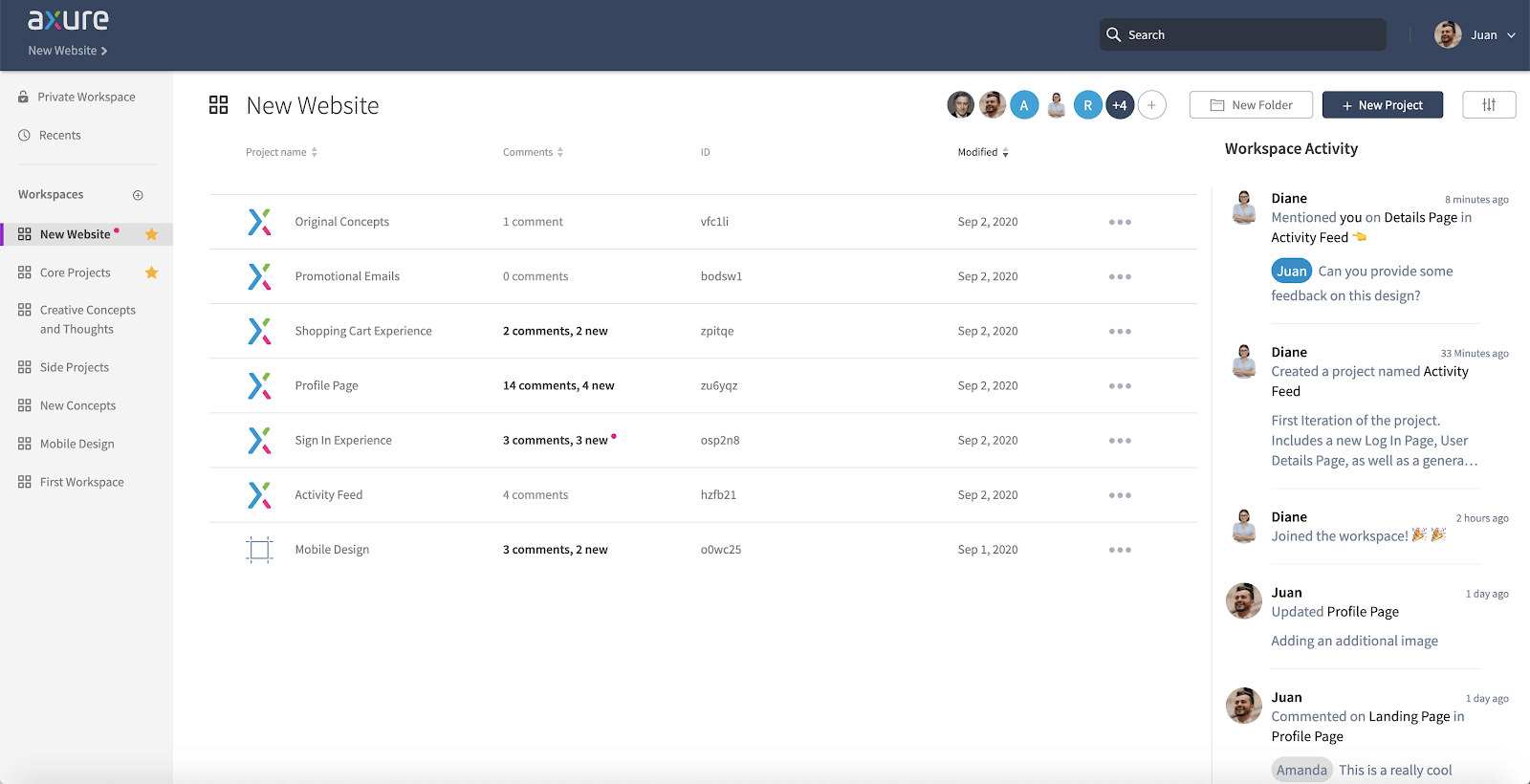 The activity feed is also a convenient way to quickly navigate to active content in Axure Cloud. For example, you can click on a project name within the feed to take you to a project's history or click on a comment to see the comment within the prototype. By viewing the feed, each team member can see what's happening and quickly check it out!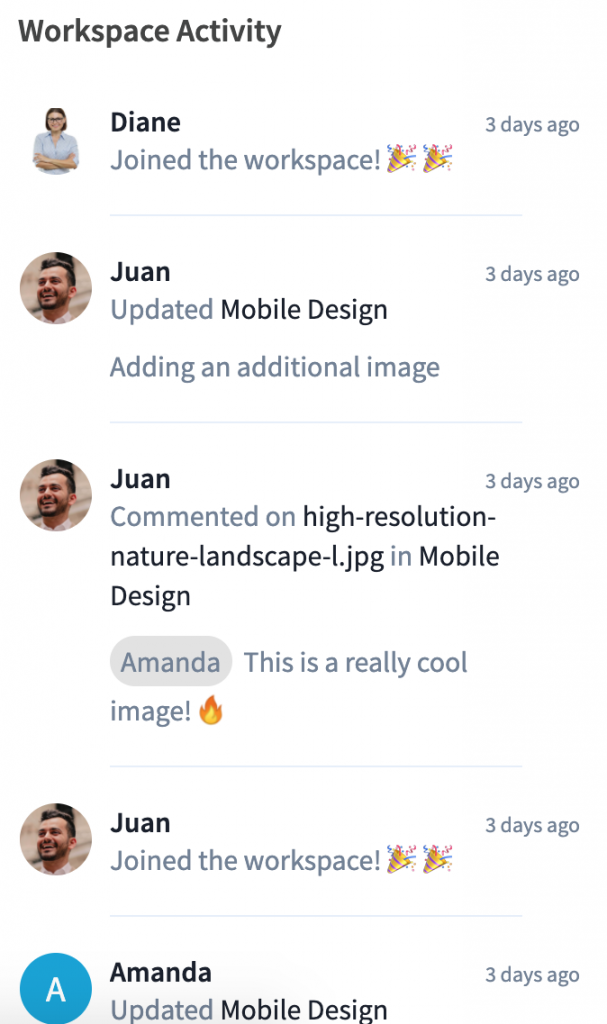 After navigating to a workspace on Axure Cloud, you'll find the Workspace Activity Feed to the right of the project list view. The activity is sorted with the latest activity on top, and you can scroll down to see older activity. These are the types of activity currently included in the feed:
Workspace created
Workspace archived
Workspace unarchived
User joined workspace
User left workspace
Project created
Project updated
Project renamed
Project moved
Project duplicated
Project deleted
Comment added
Reply to comment added
Comment resolved
Comment unresolved
We plan to add more types of activity to the Feed in future updates and continue improving the way teams stay up-to-date to deliver better user experiences.
So what do you think? How will you use the new Axure Cloud Feed? Let us know at contactus@axure.com or through the Feedback link in the Axure Cloud App.
Sign in to Axure Cloud to see the Workspace Activity Feed in action!