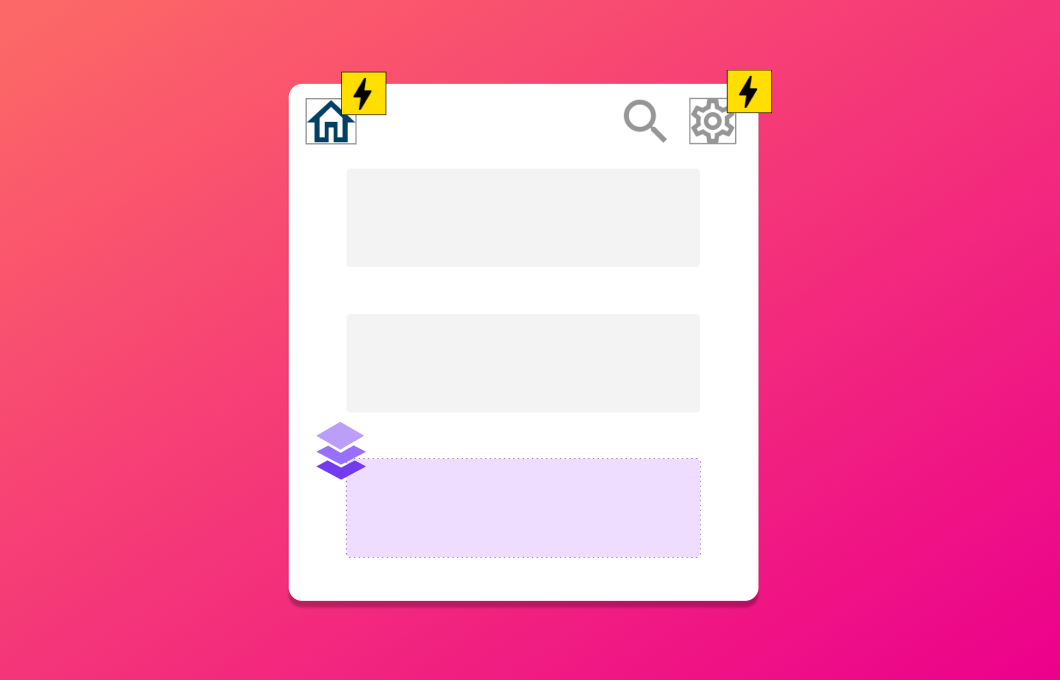 Get a Head Start with the Prototype Starter Template
When it comes to prototyping, starting from a blank canvas can be a daunting task. Because of that, our product team at Axure decided to create a set of templates to help users get started. To dig deeper into the Prototype Starter template, we talked with one of our product managers, Justin, to discuss how it can help you get the ball rolling on your next prototype.
1. Why did you choose these templates for our users?
Axure RP's bread and butter is in creating rich interactive prototypes. Knowing that, we wanted to give users templates to jumpstart their prototyping and show different approaches to creating a prototype on Axure RP. We decided to go with an approach that leaned into dynamic panels because patterns that users want to create in Axure RP often require the dynamic panel. If you get comfortable with the dynamic panel in Axure RP, you can get a lot of value quickly from the tool. You'll notice that all of the templates use a dynamic panel but they are used in different design contexts.
2. Who can benefit from using this template?
Both users who are new to Axure RP and users already familiar with our software benefit from the prototype starter template. When you're first learning Axure RP, templates are a great way to tinker to understand how things work, and it demonstrates how prototypes can be laid out in a side-by-side format or can be designed for a certain screen or device. So new users will gain a lot of value from having these templates as resources. 
It also provides a quick way for someone to extend or customize a template if the template represents something they would want to build–for example a web application with a navigation that stays put when you scroll.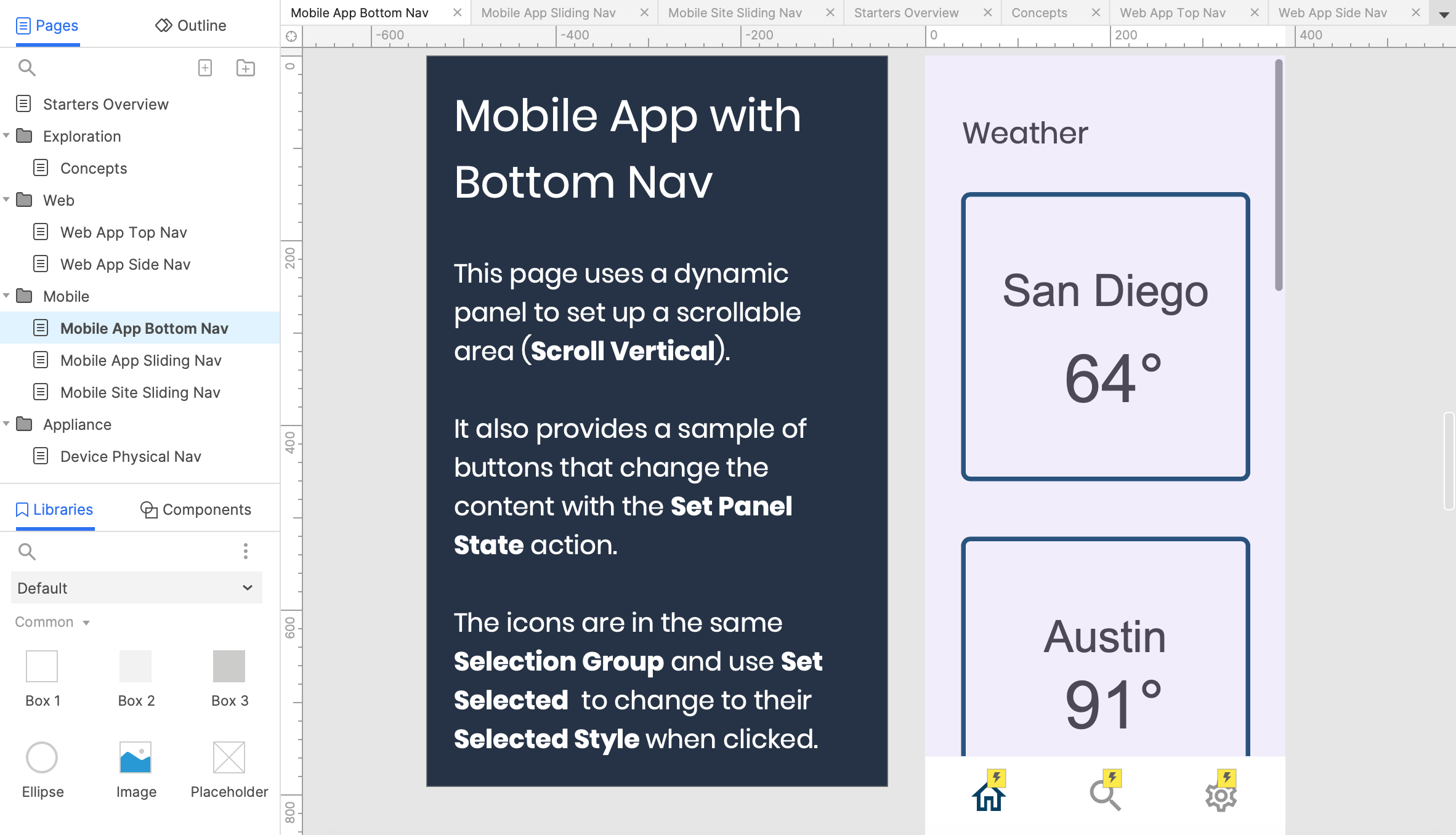 3. How can a user learn to better use Axure RP from this template?
From the structure of the pages within the project, you can begin to learn how you can structure a project within RP. You can have both concepts and your interactive prototypes in one project––I think that's one of the neat parts about RP––you can have various parts of your process available for consumption by stakeholders from one project link. 
You'll also learn about the various features that dynamic panels offer like being able to create scrollable regions by using a dynamic panel.
4. How might an expert and a new Axure user use these templates differently?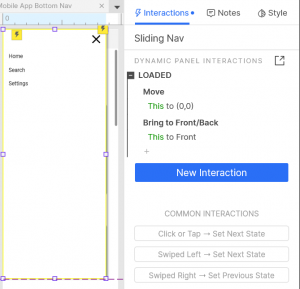 Expert users might adopt some tips and tricks we used in the template. For example, on the Mobile App Sliding Nav page, we layered the navigation on top of the "main content" on the page. However, the problem is, the navigation can get in the way if you ever want to edit anything behind it. So as users are working in RP, they can move it anywhere on the page and when previewing the prototype, the Loaded interaction will move it back to where it needs to be.
5. How might a PM and a UX designer use this template differently?
I think a Product Manager will work within the Concepts page for analysis and to build out concepts that help guide conversations about what their team should build. Concepts can be as simple as taking screenshots, adding stickies, and using interactive elements when they help illustrate an idea. For myself, I make use of the concepts format by making multiple concepts available side-by-side so we can talk about different approaches and options. 
As for the UX designer, once they are ready for the design phase, they could use the Concepts page to start getting rough ideas of how they would solve a user task. Then, depending on the complexity of the user task they need to solve for, they might start building wireframes or rich-interactive prototypes. The great thing about this template is that it gives you starting points to take wireframes through to high-fidelity prototypes.
To use the Prototype Starter template, and our other two new templates, download the latest version of Axure RP 10 from axure.com/download. As always, if you need any help or want to submit feedback, you can contact us at support@axure.com. Happy prototyping!