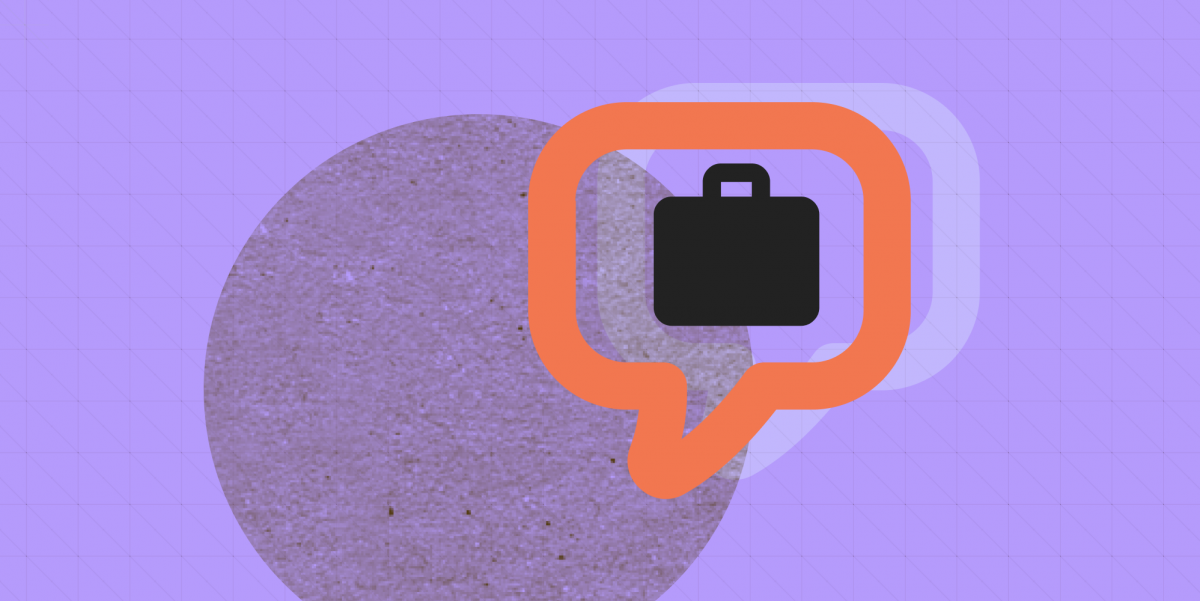 Prototyping for Work
We chatted with Matan, a Product Manager that recently expanded his skill set to include UX. His project serves as a way to demonstrate his newly learned UX and Axure skills, as he explored new employment opportunities.
Quick Background on Matan
Getting into UX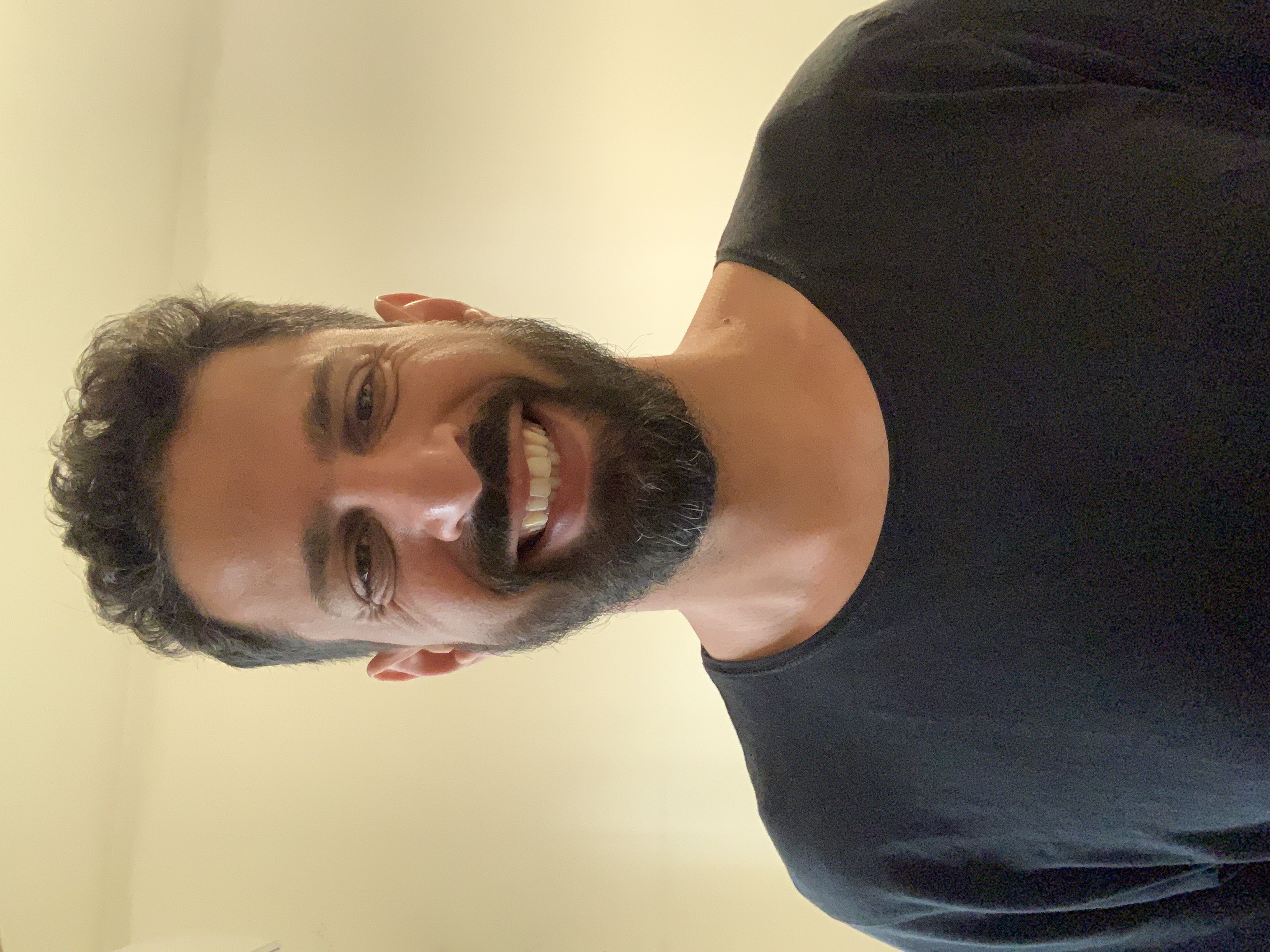 I started out as a Product Manager. After my first role, I decided to start exploring UX to help me communicate my vision for our product. I enrolled in a UX course with a strong cognitive psychology aspect. For me to be great at my job, it helps if I understand the mental model of a user, what they can do in each task, and how each point is in a different situation. I wanted to understand the motivations and the things that users need. From there, I can apply this knowledge to make our product easier to use, more supportive, and empowering for them.
The Power of Prototyping
In my UX course, we started exploring prototyping with Axure. We actually started learning Axure in our first lesson, and so I was practicing with it right away. It was mind-blowing for me, because I could build my visions in a very realistic way. But I also found myself exploring different ways to design and build things. I'm not a developer or programmer, so I was excited that I didn't need to write any code to build a product that felt so real, all on my own.
The Catalyst
As I was putting my CV together for a new job after my UX course, I understood that for any product manager position, you're competing against hundreds of other CVs in the pile. To stand out, I needed to do something to take the value that I learned from the course and try to do it in an out-of-the-box way. 
It was the beginning of the pandemic, and I had a lot of time to work on it. First, I asked myself, "who are my users, my target audience?" To avoid the HR resume pile, I decided to target the VP, or person in a company that can evaluate a product. I wanted my audience to really read my resume. Not just glance and look for buzzwords, but really see it on their phone and engage. So I decided to bring in some incentives as a gamification idea. The idea is that as long as they read my CV, my prototype, they will get points.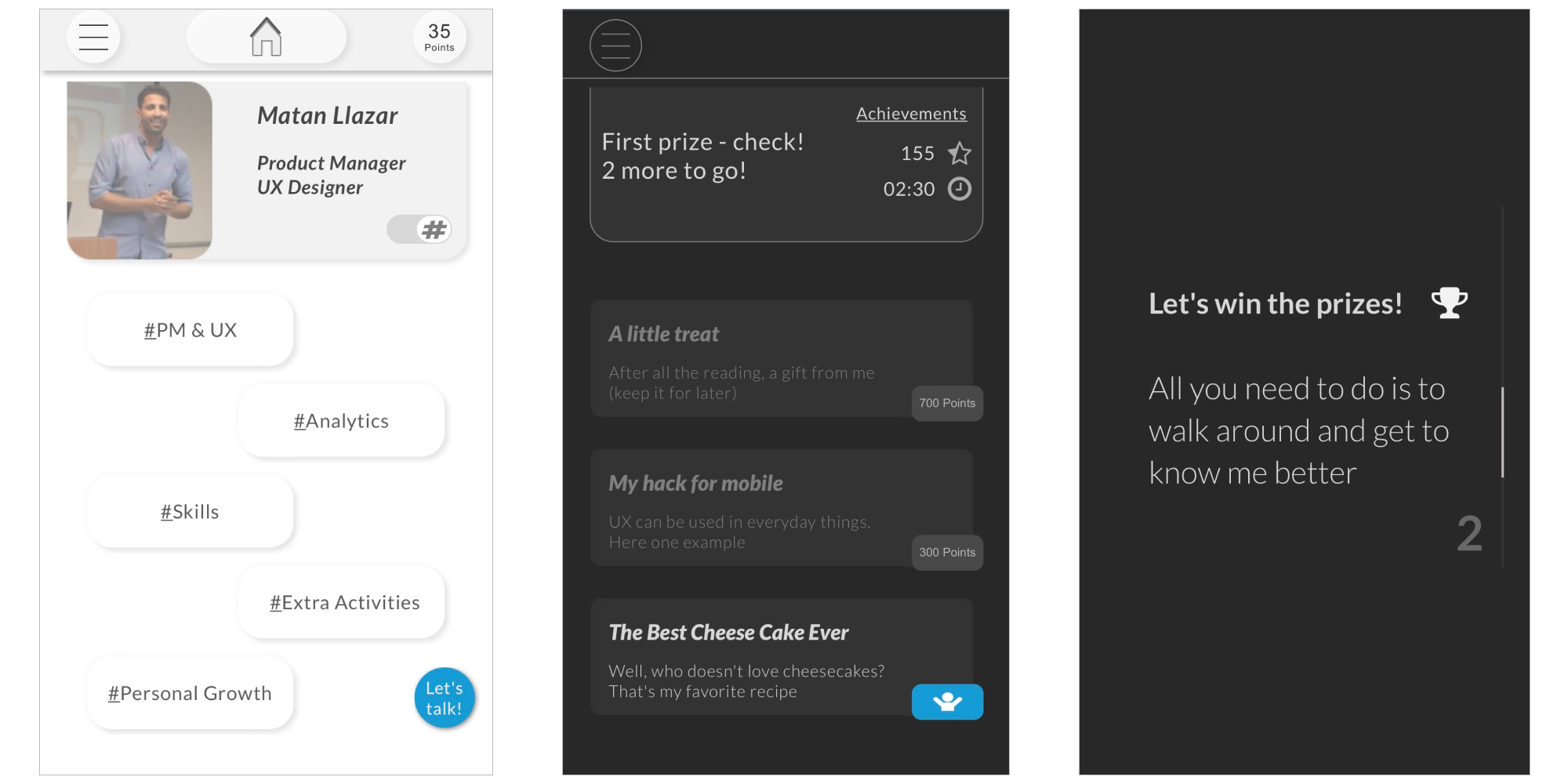 Building the Prototype
I started this project with some of the basic knowledge from my courses, but I also learned so much from the forums, Axure documentation, YouTube, and tons of feedback from people I took my courses with. I had some difficulties at first because I was building my first product –on my own– with a tool that was new to me. I would try one thing one way and then figure out a new way to do things, so there were a lot of iterations. I learned a lot about design throughout the process, and it really changed the way that I work. 
I worked a lot with dynamic panels. I love the dynamic panel. I use it in almost everything because I could do almost anything with it. I used dynamic panels to test different experiences and see what was working. It was a great feeling to be able to solve different problems while prototyping. Almost like a game in itself; I really enjoy it. 
The Outcome
Yes, I started a new job. Some people liked my resume project, some people ignored it, and some people didn't like it. Overall, building it out was a great lesson, improved my level of experience, and it was great to apply all the feedback I received. The ability to share the preview or the link to my demo helped me. I got so many tips from people, and all the feedback was quick and valuable. 
I'm trying to implement prototyping more with the different people and companies that I talk to. Axure is a superpower tool. If we can use it earlier in the discovery process, we can build and explore the best designs for users.
To "play" Matan's resume, you can check it out here.