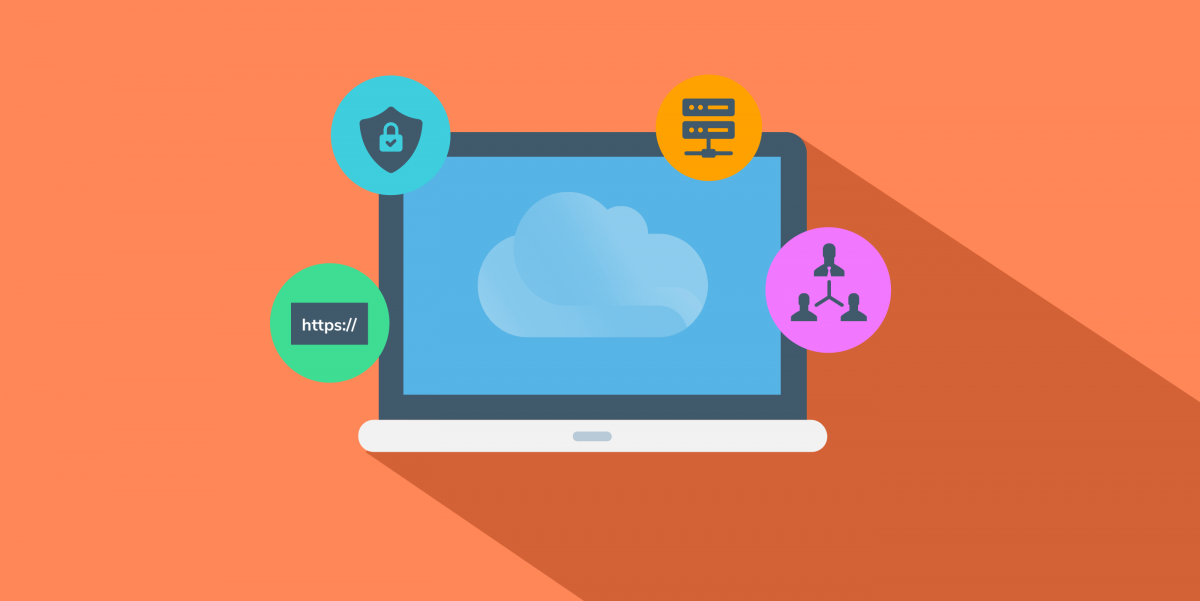 Axure Cloud for Business — On Your Servers or Ours
Back in 2016, we released an on-premises version of Axure Share alongside Axure RP 8. The goal was to address the security and user-management needs of enterprise teams. Over the last three years, demand for the on-premises server has grown well beyond our expectations, particularly among organizations with large implementations of Axure RP and customers in the finance, health care, and telecommunications industries.
With the release of Axure RP 9, we're upgrading the enterprise solution with the changes and features of the new Axure Cloud and offering a new Axure-hosted option. We're calling this upgraded solution Axure Cloud for Business.
Hosting Options
Axure Cloud for Business is hosted on Axure servers at your own branded subdomain. This solution is great for teams who need elevated user account controls but don't need a custom server setup. It's quick (and free!) to get started.
Axure Cloud for Business On Premises is installed and run behind your company's firewall, right on your own servers. This is the ideal solution for teams who need bespoke security options and full access to the application infrastructure.
User Management
Both solutions give you full control over who can access your projects. User accounts are managed by administrators that you designate, and you have several access levels to choose from when creating new accounts:
| | Reviewer | Author | Administrator |
| --- | --- | --- | --- |
| View, Inspect, and Comment | ✔ | ✔ | ✔ |
| Create and Edit Projects | | ✔ | ✔ |
| Create and Edit User Accounts | | | ✔ |
You can also integrate Axure Cloud for Business with your company's existing single sign-on identity provider to ensure secure access for your team. Both SAML and LDAP are supported, as is Microsoft Active Directory.
Pricing
Axure Cloud for Business is free to use for the first 30 days. After that, plans start at $30 per month for up to 5 author and/or admin accounts. (Reviewer accounts are free, and you can create as many as you need!)
To learn more about Axure Cloud for Business, reach out to an Axure account executive at sales@axure.com.