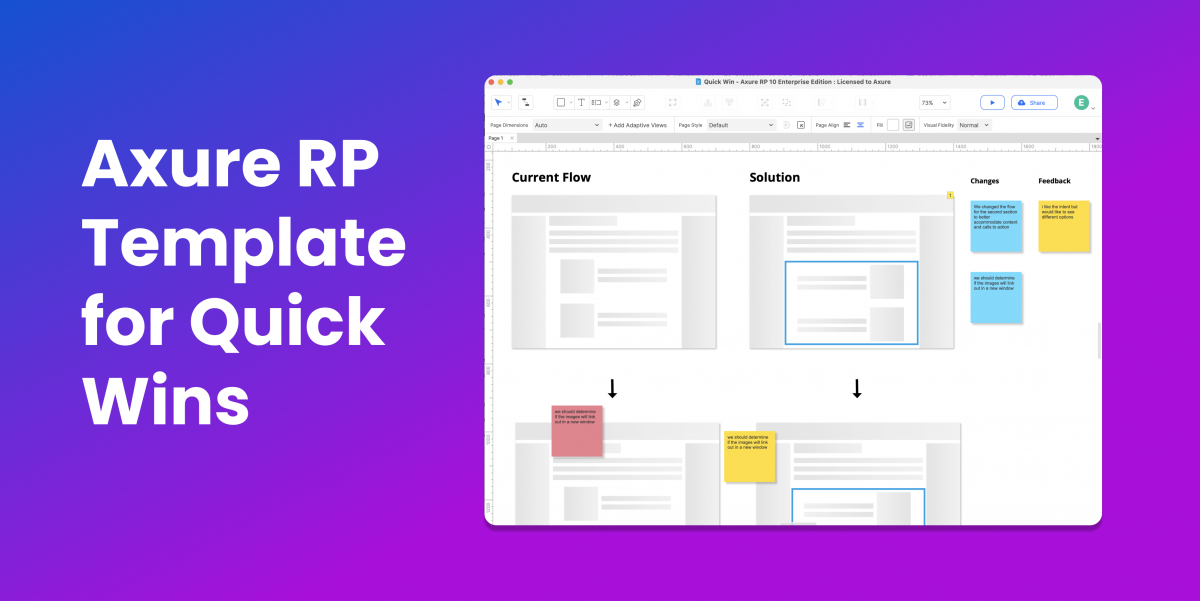 Quick Solutions with the Quick Win Template
When prototyping and designing, starting from a blank slate isn't always what you'll be tasked with. Sometimes you just need to make a few changes to an existing design and quickly validate new solutions. Whether you're making these changes based on internal changes in workflows, or adjusting a design based on user feedback, the Quick Win template in Axure RP 10 is a great tool to help you get started!
With the Quick Win template, making updates to a current design or prototype is a breeze. In the template, you'll see a sample which demonstrates how you can quickly show your existing design's current flow and your proposed new solution so that they can be viewed together, side by side.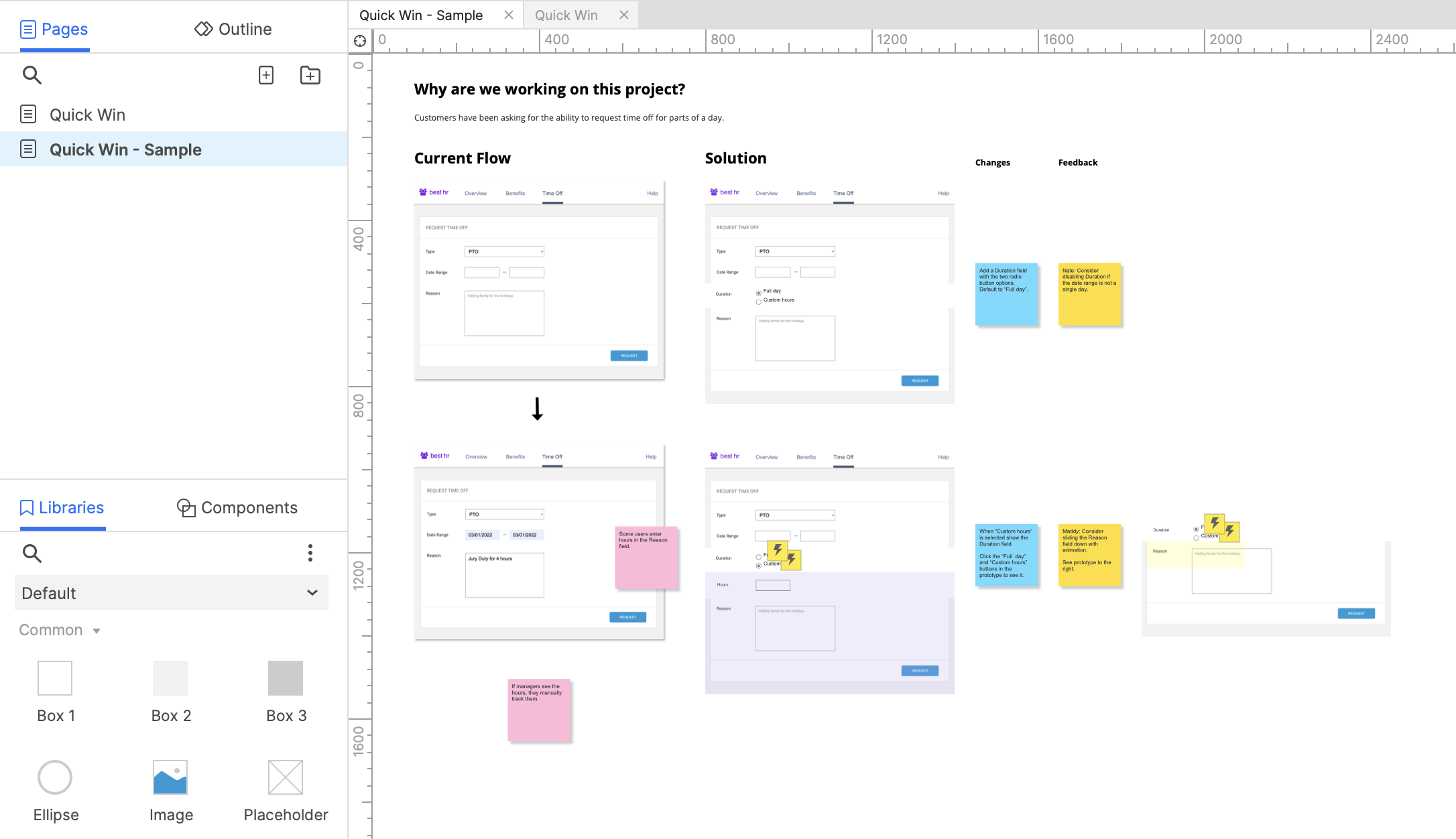 Once you get a feel for how you can make use of the template for your own projects, you can begin to make use of it for your own projects. Here's a few tips to help you get started:
On page 1, you can double click the image widgets underneath the

Current Flow

and

Solution

headers in order to replace them with your own images or screenshots of your current design.

To quickly edit or mockup your proposed solution, consider using the

slice and crop tool

so that you can remove or rearrange elements of the design. Additionally, you can also use the

paste to replace

function to easily swap out content in seconds.

If you have more than one solution you'd like to evaluate, you can also make use of dynamic panels, and have each panel state display a different option or design layout.
The Quick Win template also comes with sticky notes on the canvas so that you can easily document what the changes are and note down any feedback you receive, making handoff to your development team clear and simple.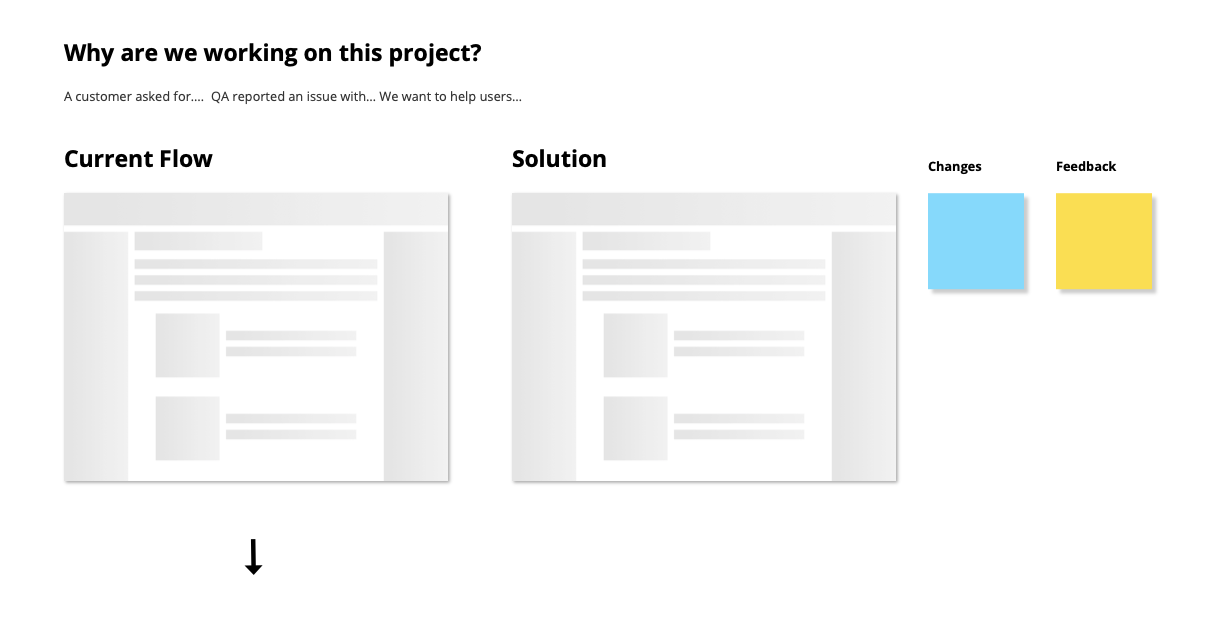 We hope this helps speed up your workflow! In addition to the Quick Win template, you can also check out the Prototype Starter and the UX Prototyping templates in Axure RP 10 as well.
As always, if you need any help or want to submit feedback, you can contact us at support@axure.com. Happy Prototyping!