Tips for Quickly Prototyping Forms in RP 10
With Axure RP 10, quickly creating prototypes of forms is easier than ever. By using widgets from the new Sample Form Patterns library, you can rapidly explore options for the functionality and layout of forms, helping your team choose the best approach to pursue. You can also use Low Fidelity Mode to focus your evaluation on functionality before considering the visual design of the forms.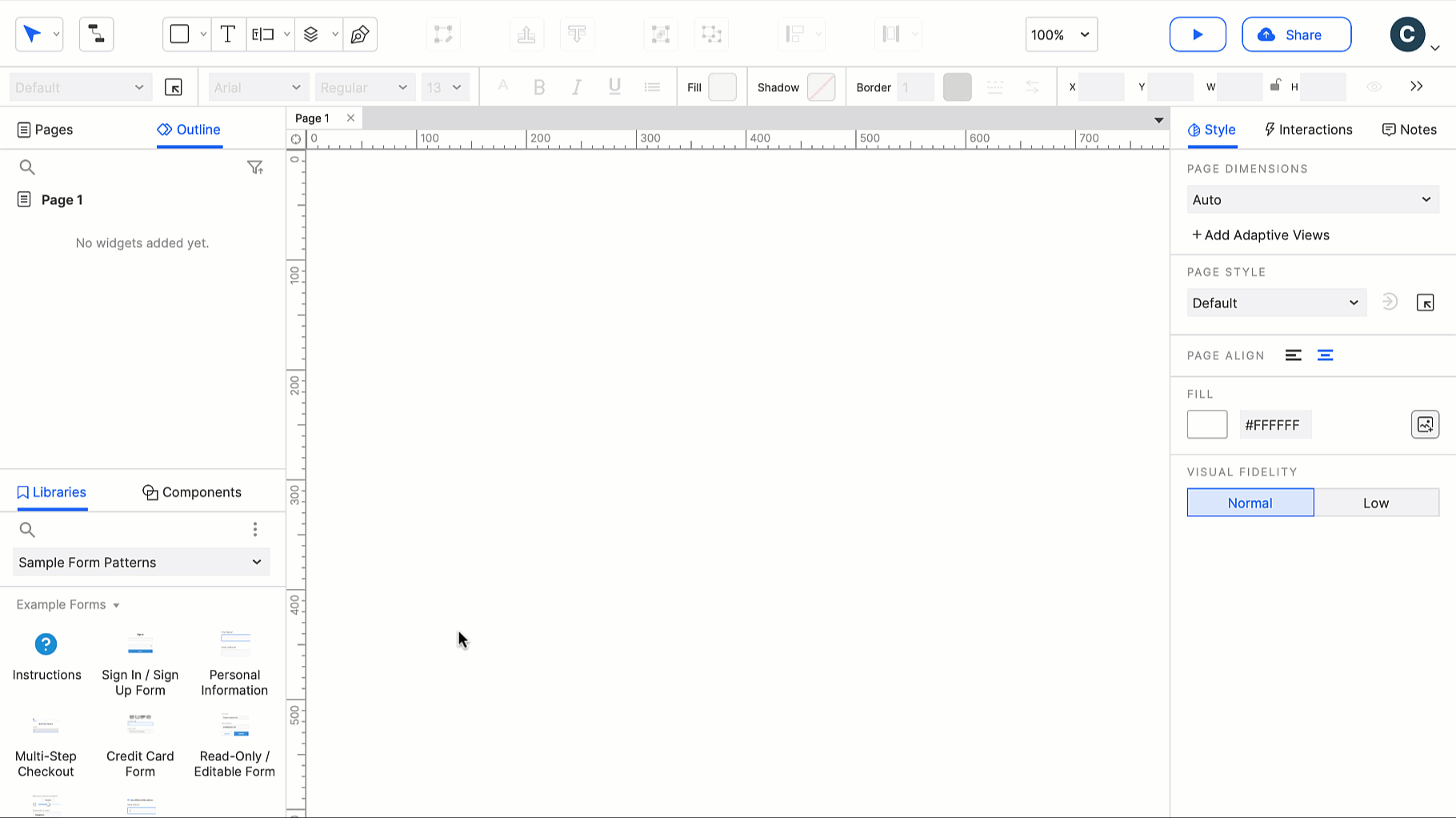 The Sample Form Patterns library was introduced with the release of Axure RP 10, and is available in the Libraries pane dropdown menu. In it, you'll find a variety of common button icon widgets, as well as extensive example form widgets to choose from, such as a predictive search, multi-step checkout form, and a sign-in/sign-up form just to name a few. The example form widgets also come with interactions already built in to speed up the prototyping process even further.
To instantly lower the visual fidelity of your prototype, try using Low-Fidelity mode, which is a setting available in the Style pane. With one click, the Low-Fi mode will make your prototype grayscale and apply a handwriting font to take the attention away from colors and fonts and put the focus on functionality. 
We hope these tips will give you a head start on your next prototype! To test this out today, download Axure RP 10 at axure.com, and to ask any questions or provide feedback, contact support@axure.com. Happy prototyping!